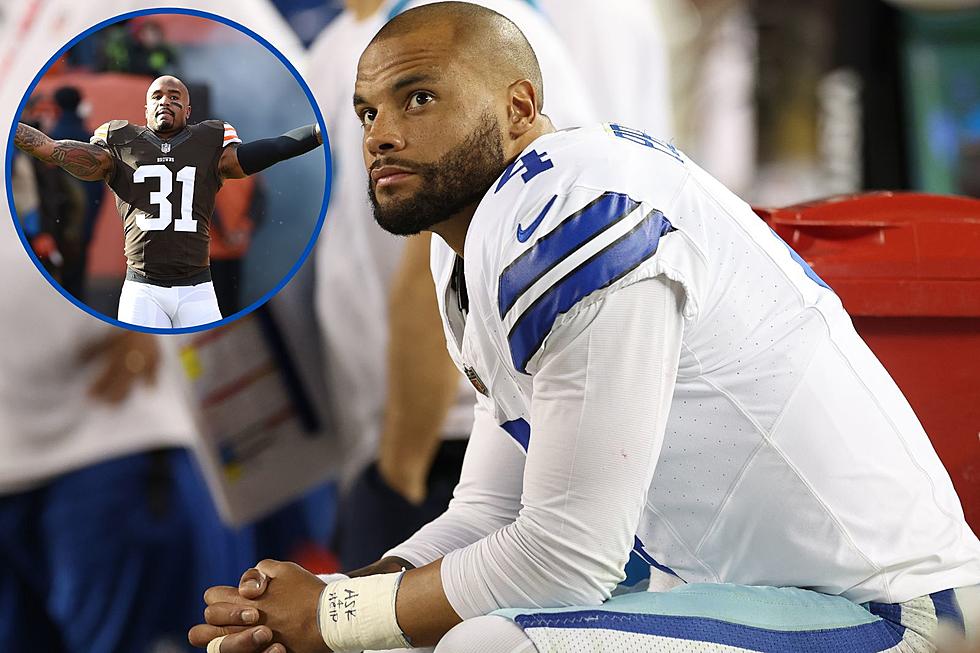 Ex NFL Pro Bowler Says Dallas Cowboys' Dak Prescott "Sucks" On Live TV
Photo: Getty Images/Canva
On the heels of an embarrassing loss against the San Francisco 49ers, an ex-NFL Pro Bowler has ripped Dallas Cowboys quarterback Dak Prescott saying he "sucks" on live TV.
Ouch! He straight-up called out Dak on live TV. And it wasn't your typical PR unbiased opinion. He literally told the world that Dak "sucks".
Typically after a Cowboys loss, much blame is laid directly on the shoulders of the quarterback, in this case, Dak Prescott. Even if the entire team is performing poorly, it's always the quarterback's fault.
However, much has been said over the years about Dak's accuracy, or lack thereof. Time and time again Dak seems to buckle under the pressure. His lack of accuracy and inconsistent decision-making has left the Cowboys, and fans alike, in utter dismay.
Even before this loss against the 49ers, I had questioned Dak's performance. He's had decent games against lesser opponents but when it really matters, it's like he forgets how to throw the ball.
I'm not saying Dak is the sole reason for the Cowboys' loss against the 49ers. But he has been our quarterback for eight seasons now, and we don't seem to be getting any better play from him, especially against formidable opponents.
He's got to get better. I mean he makes $40 million a year! Come on, man!
LOOK: Best-Dressed Dallas Cowboys Super Fans
Gallery Credit: Chaz