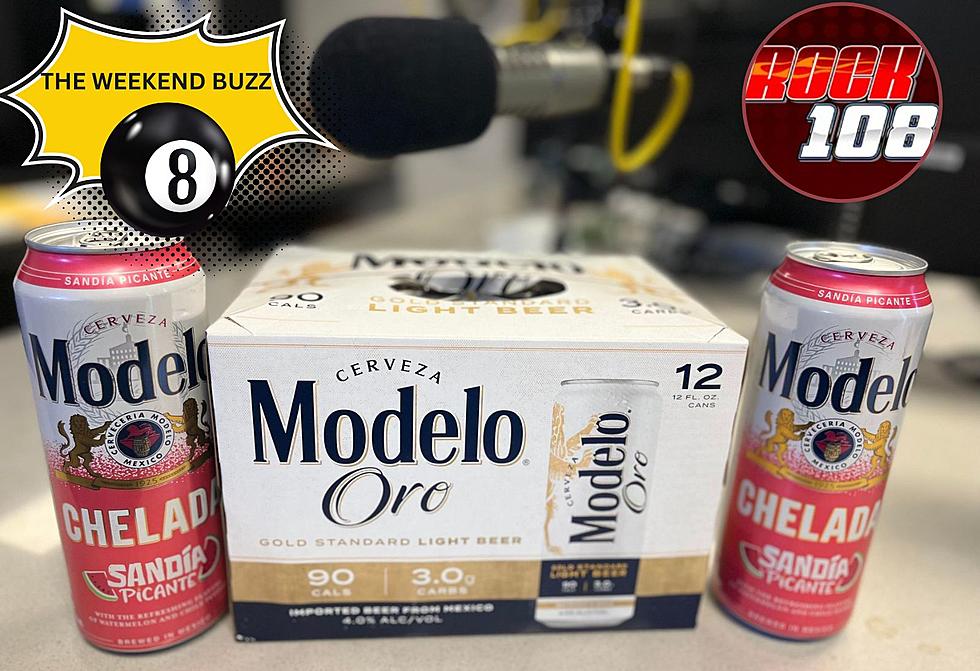 The Weekend Buzz – This Week We Sip on Modelo Oro and Modelo Chelada Sandia Picante
Photo: Chaz/TSM Abilene/Canva
The Weekend Buzz was back for another round of shameless taste tasting, this time we're going to try the Modelo Oro and Modelo Chelada Sandia.
In case you're not familiar with the show, we feature some brews from breweries nationwide each Friday. Basically, we try a bunch of beers, tell you about the beers, and then you choose whether or not you want to go out and try these brews for yourself.
Last week, we paid homage to National Margarita Day with Lone River's Ranch Ritas. The four flavors we tried were Classic, Spicy, Mango, and Blood Orange.
All of the margarita-style beverages were good, but I'd have to say my favorite was the Mango. But if you love the taste of orange, I'd definitely recommend the Blood Orange as it was super orangy, yet kept that classic margarita flavor. Honestly, you couldn't go wrong with any of these flavors.
This week it's all about Modelo. We'll feature two from their stable of brews with Modelo Oro, and the Modelo Chelada Sania. Here's a little bit more about these two brews.
Modelo Oro
If you want to watch the waistline, this light beer seals in Modelo's classic flavors that are very smooth with a crisp, clean finish. This beer only has 90 calories with only three carbs.
Modelo Chelada Sandia Picante
If you have a hankering for what we in Texas call a "Red Beer" then this Modelo Chelada Sania Picante is for you. Using beer, tomato juice, along with tamarind, lime, and salt, this spicy number just might be what your taste buds require. Oh yeah, it also has a watermelon flavor to it. I definitely look forward to tasting this bad boy.
Once again, we'll be sampling these brews this Friday afternoon. Tune in on the radio or our free app to hear our thoughts on these tasty brews.
The Weekend Buzz is a pre-recorded show that airs 3-7 on Rock 108 brought to you by our buddies over at Ben E. Keith Beverages, who along with Townsquare Media remind you to enjoy responsibly.
The Weekend Buzz - Hall of Beers