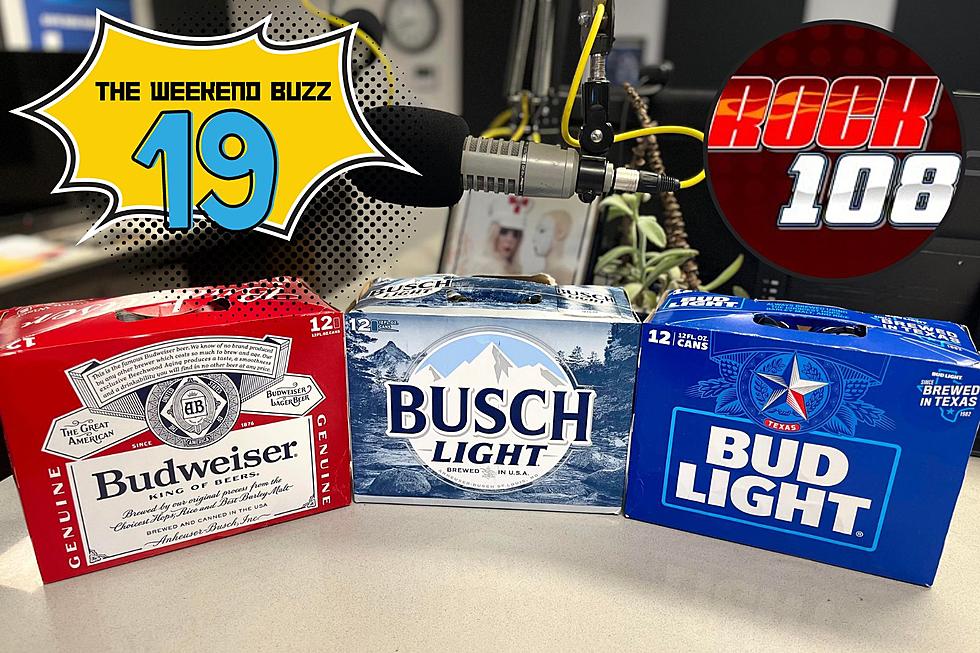 The Weekend Buzz – Featuring American-Made Busch Light, Budweiser, and Bud Light
Photo: Chaz/Canva
With Memorial Day weekend upon us, we're breaking out these American-made brews from Anheuser-Busch for The Weekend Buzz. Plus we'll have comedian Johnny Johnson on the show.
In case you're not familiar with the show, we feature some brews from breweries nationwide each Friday. Basically, we try a bunch of beers, tell you about the beers, and then you choose whether or not you want to go out and try these brews for yourself.
Last week, we featured some hard ice teas from 2 Hoots. We had our buddies, Mick and Chris from local rockers Rear Naked Choke, and had a nice afternoon of catching up and drinking on some ice teas. Sounds metal right? lol
Seriously, 2 Hoots was super tasty and the real brewed tea really stood out. We've all tasted that other brand of hard iced tea and honestly this one blew that other one out of the water. If you get a chance, pick up some 2 Hoots for the Memorial Day weekend.
Read More: 10 Great Things to Do In the Abilene Area On Memorial Day Weekend
Speaking of Memorial Day weekend, this week we shift our focus over to some American-made brews from Anheuser-Busch. We'll sip on the red, white, and blue of Budweiser, Busch Light, and Bud Light.
Now, most of us know the profile and taste of these brews, but did you know that each brand continues to do a variety of fundraisers and communities across the country?
Budweiser
Not only has Budweiser been a go-to beer for millions of Americans, but the brand continues to support our troops. In fact, with every case of Bud purchased, a dollar goes to homes for our troops. To learn more about what Budweiser does for our troops and how you can help, scan the QR code above. 
Also, Budweiser is giving away a brand new Harley Davidson motorcycle to some lucky person. Scan the QR code below.
Busch Light
Busch Light continues to help farmers across the country by donating 25 cents of every case sold to Farm Rescue.
Farm Rescue provides planting, haying, harvesting, commodity hauling and livestock feeding assistance to farm and ranch families that have experienced a major injury, illness or natural disaster. (via Farm Rescue)
Bud Light
Obviously, Bud Light has been in the news lately. That is not our focus as this American-made beer continues to support communities across the country as well as help out your wallet. In fact, right now, if you scan the QR Code, you can find out how you can score $100 towards your next beer tab. That's pretty sweet.
Once again, we'll be sampling these brews this Friday afternoon. Tune in on the radio or our free app to hear our thoughts on these tasty brews. Plus we'll be joined in the studio by comedian Johnny Johnson, who you might remember as the voice of Rock 108 for many years as "Dave Andrews".
Be sure to check out the brews we've sampled in the past in the gallery below
The Weekend Buzz is a pre-recorded show that airs 3-7 on Rock 108 brought to you by our buddies over at Ben E. Keith Beverages, who along with Townsquare Media remind you to enjoy responsibly.
The Weekend Buzz - Hall of Beers