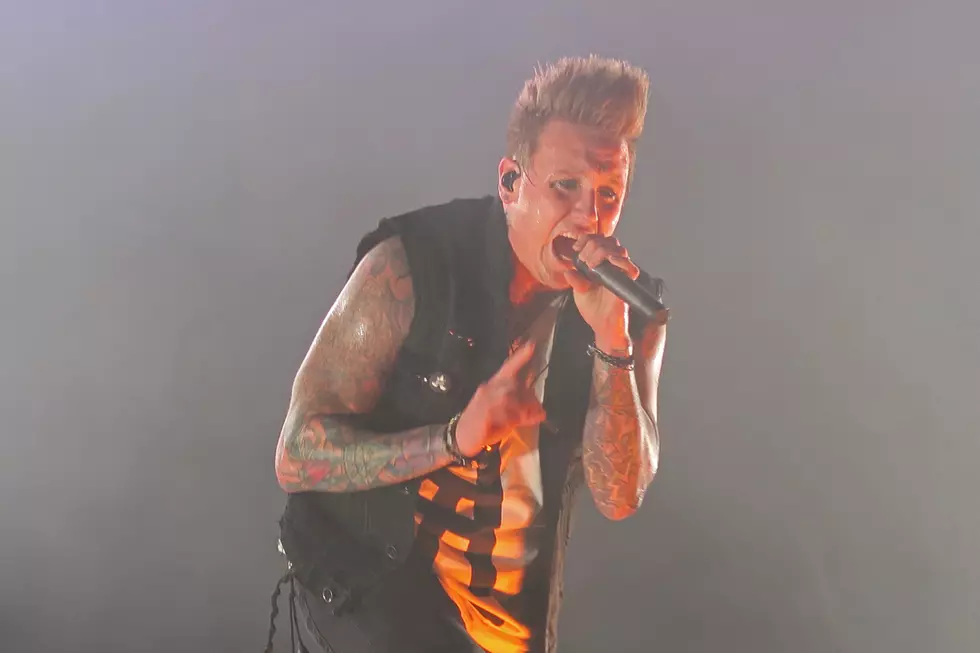 Papa Roach's Jacoby Shaddix: 'I Follow a Man Named Jesus and I Think He's Awesome'
Chad Childers, Loudwire
Anyone even remotely familiar with Papa Roach and their frontman Jacoby Shaddix, knows the man has battled his demons. In 2013, the vocalist became a man of God after a tumultuous year of battling drugs and alcohol, as well as depression.
In a new interview with Kerrang, Shaddix opens up about his discovering faith. "It's been key for me. I follow a man named Jesus and I think he's awesome," he explains. "Unfortunately there are a lot of terrible f--king Christians out there, but when living in a relationship with my higher power, I feel like I'm clicked in to the ultimate power in the f--king universe. Don't get it twisted, I've certainly had my struggles and failures in my spiritual life, but my walk with God has been one that's evolved over the years."
The Papa Roach frontman has been sober for over seven years and explains it's still an uphill battle. "The struggle with alcohol has been in my family for generations, continually destroying lives and relationships," Shaddix says. "I tried for a long time to put the bottle down. I got kicked out of the house and it looked like my wife and I were going to split up. There came a point when I realized enough was enough, and now I haven't picked up the bottle in seven years." He adds, "It's dramatically affected my life in so many positive ways, giving me the opportunity to be a good husband and father, as well as a kickass frontman. I watch all the f--king VH1 documentaries about musicians dying, and having friends die from this shit, I'm lucky that I got out alive. I can't say I've been perfect – I've slipped up and smoked weed a few times, but haven't had any alcohol, cocaine, pills or anything else."
Jacoby Shaddix has long been open about his struggle with depression and suicidal thoughts. The recent loss of The Prodigy frontman Keith Flint was a tremendous blow to the singer. After his death, Papa Roach honored Flint by covering "Firestarter" at the Sonic Temple festival. Shaddix says Flint's suicide forced him to take a deep look into the mirror: "It's made me want to keep facing those demons, no matter what. I don't know what [Keith] was facing, but I do know that when you're experiencing a personal struggle, a mental health or a spiritual struggle, going through that s--t alone makes it even more difficult." He adds, "You think about someone like Robin Williams, whose life was spent bringing hilarity to so many people, but behind the scenes he had this heavy struggle that people didn't know about. Then something terrible happens, as it did with Keith, and it seems so sudden to people."
Papa Roach released their tenth studio album, Who Do You Trust?, back in January. They will kick off a tour on Sept. 17 in Roanoke, Va. See all their tour dates here.
Best Rock Albums of 2019 ... So Far