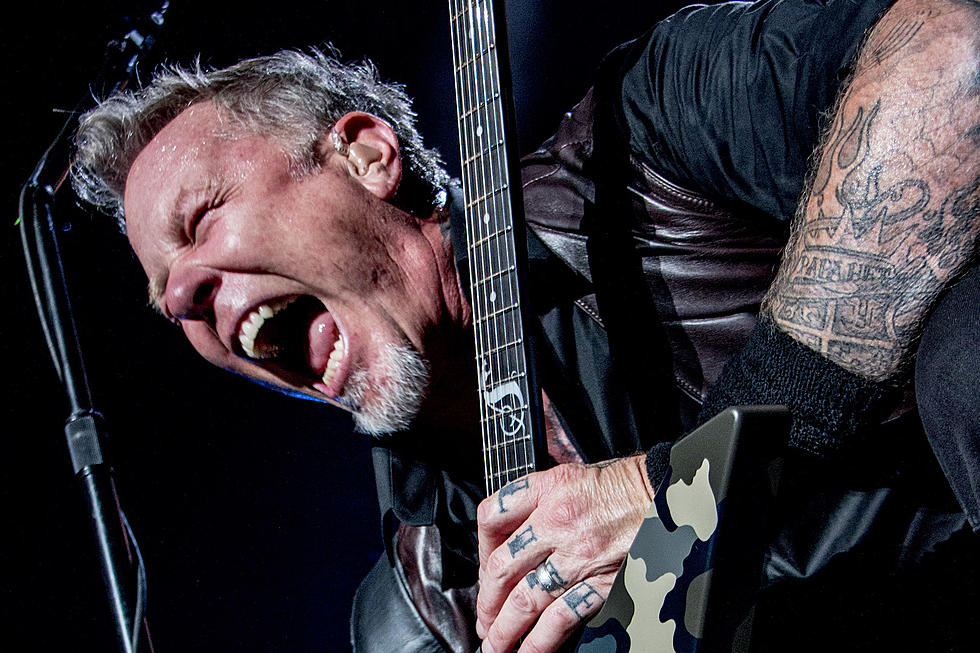 Four Metallica Jigsaw Puzzles Coming Soon
Jeff Yeager/Metallica/Getty Images
If you need some rainy day activities, these four new Metallica jigsaw puzzles should keep you busy at 500 pieces apiece.
Fans will be able to piece together the album covers from Metallica's first four groundbreaking contributions to the thrash genre — Kill 'Em All, Ride the Lightning, Master of Puppets and ...And Justice for All.
If you're wondering why there's no 'Black Album' puzzle, you're one masochistic S.O.B. Scanning 500 all black pieces (well, with the exception of that coiled snake) would truly represent "The Struggle Within."
The jigsaw puzzles are set to arrive on Sept. 20 through Plastichead and can be pre-ordered now. Check out each one below.
It seems as though Metallica are dead-set on indoctrinating today's youth with heavy metal and that's just fine with us. After all, they did just announce "The ABCs of Metallica" book, taking fans through the band's entire history one letter at a time with custom illustrations.
While you wait for these puzzles to be released, catch a piece (zing!) of the action and go get your tickets to see Metallica live.
If you're need to assemble heavy metal jigsaw puzzles is absolutely insatiable, we've got some good news: Plastichead has already released 500-piece puzzles for classic Iron Maiden, Slayer, Judas Priest and Motorhead album covers. Check those out here.
Every Metallica Song Ranked