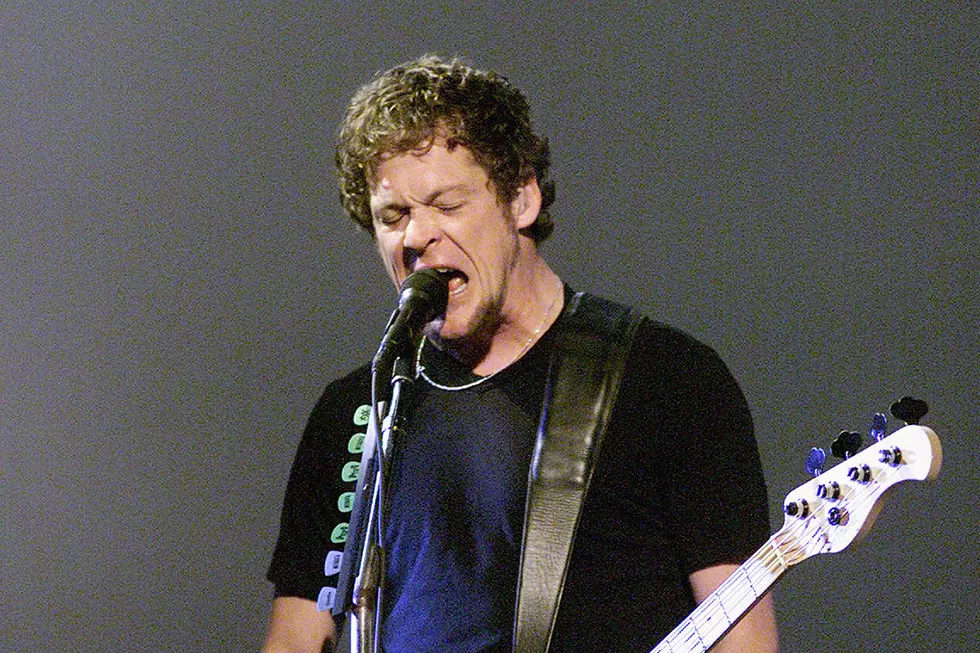 Jason Newsted: I'll Take 'Some Credit' for Stabilizing Metallica
Frank Micelotta, Getty Images
Jason Newsted joined Metallica and 1986 following the tragic death of bassist Cliff Burton. He'd ultimately spend 15 years with the band and in a new interview, he discusses how he helped stabilize the band at the time, as they had also just released Master of Puppets, their first major label album.
Speaking with WZZR (Real Radio 94.3), Newsted looked back on his time spent in the group and how he was able to help the band moving forward in light of Burton's death. "The stabilization of the band I would like to take some credit for. Yes, it was hard work; yes, it's not for everyone; but, holy crap, what we were able to accomplish," said Newsted.
He credited Metallica's massive success to "the right combination of people at the right time and the right amount of people to go play for in the world," noting, "It was all demographics and politics and all those things that got us to where we were."
Speaking to the overall state of mind of Metallica upon Newsted's arrival, the bassist commented, "The hard work that went into that and the foundation and stability that it created after such a fracturing because of Cliff's passing… They would have just as soon not done anything else once that happened."
Their refusal to stop was driven by Newsted, who claims he "had to come in and be that propulsion, be the new engine that helped this fractured being."
When assessing the enormity of Metallica, the bassist has typically expressed a holistic attitude, which did not waver during the radio interview. "It's a thing that's bigger than all of [us]. It's an entity unto itself," he mused, continuing, "So those years that I did it was just stabilizing the whole thing. Fifteen years later, it was stabilization. So that's what I was able to be. I showed up — first one in, last one out. I always went with that kind of mentality."
It's for those reasons he feels, "That's why it got to where it got," touching on Metallica finding their way onto the airwaves, stating, "That's how heavy metal of that sharp tooth was able to get on the radio."
Watch the full interview below. Following his on-air appearance, Newsted's Chophouse Band played their first fully electric set, headlining the J-Town Jam music benefit in Florida.
Jason Newsted Interviewed on WZZR
Every Metallica Song Ranked