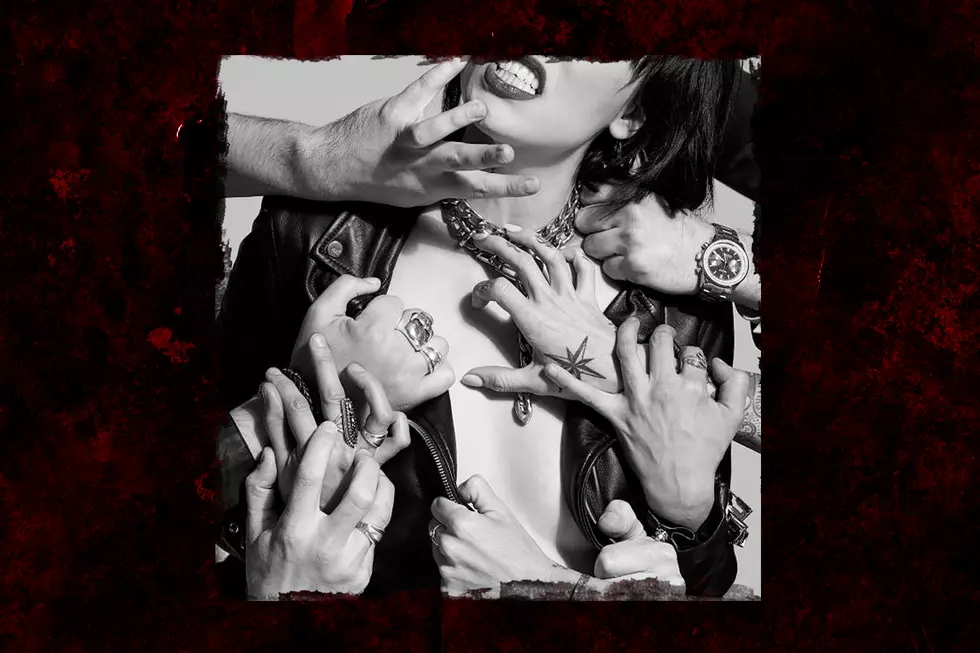 Halestorm's 'Vicious': An Album for the Apocalypse and Whatever Comes After
Atlantic Records
Feeling apocalyptic in these uncertain times, but you'd rather party than stock up on canned goods? I know your type: on the eve of a blizzard, you're running to the store to get bread and milk, but when you hit the cash register, you've also got cases of beer in your cart. That combination pairs well with Halestorm's fourth album, Vicious (Atlantic). Producer Nick Raskulinecz (Alice in Chains, Rush, Deftones), who worked with the band on last year's ReAniMate 3.0: The CoVeRs eP, helped them construct a colossus of alt.metal and bellowing hooks, tempered with power ballad-y middle-eights and melody. It could be a soundtrack to the end times, or to whatever new day rises afterward.
Frontperson Lzzy Hale is versatile enough for either scenario. Boisterous, seductive, and darkly funny all at once, her alto swoops from seething to soaring. She sounds an alarm on the album's opener, "Black Vultures" ("Seems like the end of the world"), but a melodic trace of Destiny's Child in the chorus hints that she -- and we -- will keep on surviving.
No matter what havoc is being wrecked, Hale intends to make the most of it. Thirty seconds into "Do Not Disturb," she casually reels off the line "I love your accent," a wry articulation of the elusive thirty seconds it allegedly takes a woman to decide if she's into you or not. She invites her mystery guest to "Room 1334" (a reference the late Rozz Williams of Christian Death? I think so). And just when you were starting to feel special, she quips, "Bring your girlfriend, too" mid-chorus, as the song gives way to a big Slash-nicked solo.
Hale's swagger is befitting of someone who grew up in a town that named itself after its own tavern—Red Lion, PA—and is best known for rolling cigars. Even when it seems like she's handing off her power on "Conflicted" ("Come over, make up my mind"), she's always in control. "I like to take the knife and twist it" she snarls on the title track. "Uncomfortable," with its shredding intro, could be aversion therapy for the socially awkward, as Hale revels in making others (most likely ex-significant others) squirm by doing as she pleases.
With Raskulinecz at the helm, Vicious sounds bigger and louder than Halestorm's previous studio work, yet he also elevates the band's nuances: Josh Smith's skulking basslines, Joe Hottinger's arpeggiated guitar riffs, and Arejay Hale's scissor-like cymbal play. The album's yearning acoustic closer, though, turns the spotlight back on Lzzy Hale, creating a minimal showcase for her voice, cracked and strained at the edges, but ultimately resilient.
Meredith Ochs is the author of the upcoming book Rock-and-Roll Woman: the 50 Fiercest Female Rockers (Sterling Publishing, Oct. 23, 2018), which includes chapters on the Runaways, L7, Courtney Love and Amy Lee, among others. Pre-order it here.
Lzzy Hale Plays 'Wikipedia: Fact or Fiction?'
Where Does Lzzy Hale Rank Among the Top 50 Hard Rock + Metal Frontwomen of All Time?