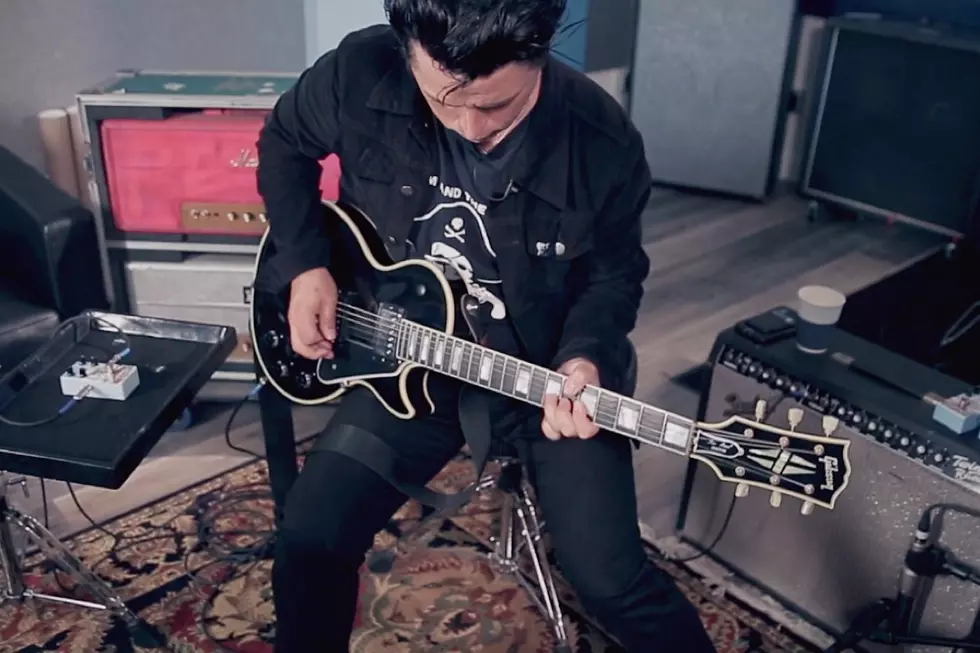 Green Day's Billie Joe Armstrong Shares 'Dookie' Tone With New Guitar Pedal
YouTube: jimdunlopusa
Green Day's Billie Joe Armstrong is letting musicians go carte blanche with his famous guitar tone's secret sauce. In introducing his new signature guitar effects unit, the MXR Dookie Drive pedal, the proven rocker has opened the doors of Dookie's hallowed halls and invited everyone with a couple spare bills to partake in its sonic bounty ... or something like that.
Want your guitar to sound like Armstrong's on Dookie? Now it can, with the right accompanying equipment and just a dash of gumption. Watch the video down towards the bottom of this post.
"I think that the guitar sounds on Dookie and Insomniac are very heavy," Armstrong explains in the clip. "We grew up listening to the Ramones, and Bob Mould's sound from Husker Du and Sex Pistols. It's just been something that's stuck with me, always chasing good tone and trying to get the ultimate rock sound."
Green Day themselves seem to be honing new material to achieve that ultimate rock sound right about now, if what they've been teasing lately is indeed upcoming music. Get all the specifications on the MXR Dookie Drive here, and read more about it in the video's description below.
To celebrate the 25th anniversary of Dookie, we're releasing the MXR Dookie Drive. It captures the sound of both of Billie Joe's amps in a single pedal so that you can dial in your own variations of that famous Dookie sound. We borrowed the amps themselves so that the MXR team could carefully analyze all the sonic qualities that make them sound so darn good. After much analysis and A/B testing, our engineers rebuilt the amps from scratch in pedal circuit form and fit them into a single housing. The High Gain and Clean Gain sections each have their own controls, while the Blend control allows you to mix them together just like Green Day did in the studio. If you want some extra scoop in the midrange of the overall output signal, just hit the Scoop switch.
Billie Joe Armstrong Demonstrates the MXR Dookie Drive Pedal
Green Day Albums Ranked