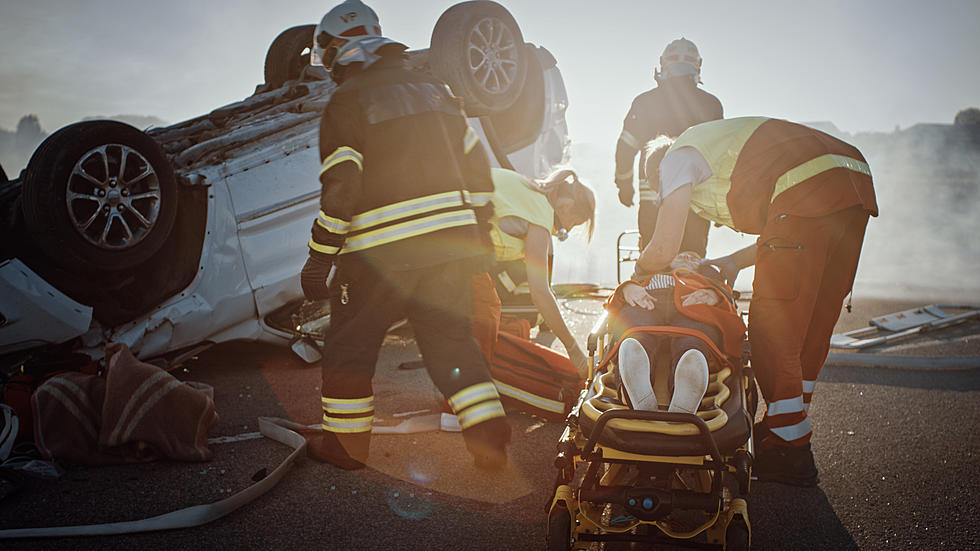 Two Of The Deadliest Highways In Texas Run Through Palestine, TX
Getty Images/iStockphoto
With Summer Approaching, That Means More Folks On The Highways So Please Be Careful.
More people on the roads mean more chances of accidents unfortunately and Texas highways will likely be full this summer as more and more people continue to get back outside.
If you're planning a road trip somewhere this summer, be alert when driving down the highways we're about to tell you about.
A Recent Study Shared The Deadliest Highways In Texas.
The study was done by Stacker, who used ranked data from the Fatality Analysis Reporting System, compiled by the National Highway Traffic Safety Administration, to identify the highways in Texas that had the most fatalities from auto crashes in 2020.
The study revealed that East Texas has several of the deadliest highways in the state running through our area.
When looking at the top 10, HALF of the deadliest roads in Texas run through East Texas including cities like Palestine which has TWO. Let's take a look.
US HIGHWAY 84
US Highway 84 goes through Mansfield, Palestine and Rusk and in 2020, the highway which actually begins in Colorado, had 22 crashes and 24 fatalities making it the 10th deadliest highway in Texas.
U.S. Highway 287
Another deadly highway that runs through Palestine is U.S. 287 which also passes through Crockett. Its the 7th deadliest road in the state with 29 crashes and 32 fatalities.
I-30
I-30 is the shortest two-digit Interstate with a number ending in zero in the Interstate System BUT its also one of the deadliest. Running through almost the entirety of Northeast Texas through cities like Sulphur Springs, Mount Pleasant and Texarkana, its the 6th deadliest road in the state.
U.S. HIGHWAY 59
U.S. 59 connects Texarkana to Laredo but it also runs through a lot of the Eastern edge of the state passing through Carthage, Nacogdoches, Marshall and more. Because of its long 600 mile plus distance, its the THIRD deadliest highway in the state.
I-20
While I-10 which is the main Interstate that runs through the entirety of Texas is the deadliest highway in the state, Interstate 20 is the second deadliest with 60 crashes and 68 deaths on the road.
The 11 Deadliest Roads In East Texas
This is list is based upon the roads with the most fatal accidents.
This Abandoned Zoo in Cisco, Texas Could Make for a Cool Road Trip
Take a virtual tour of the walking trail and see if this may be a cool adventure for you and your friends or family this spring or summer.
Road Trip Love: Take a Look at TEN of the Prettiest Little Towns in Texas
Ever find yourself staring out the window and wishing you could hop in the car and just drive away? Here are some ideas of where you might wanna go in Texas.