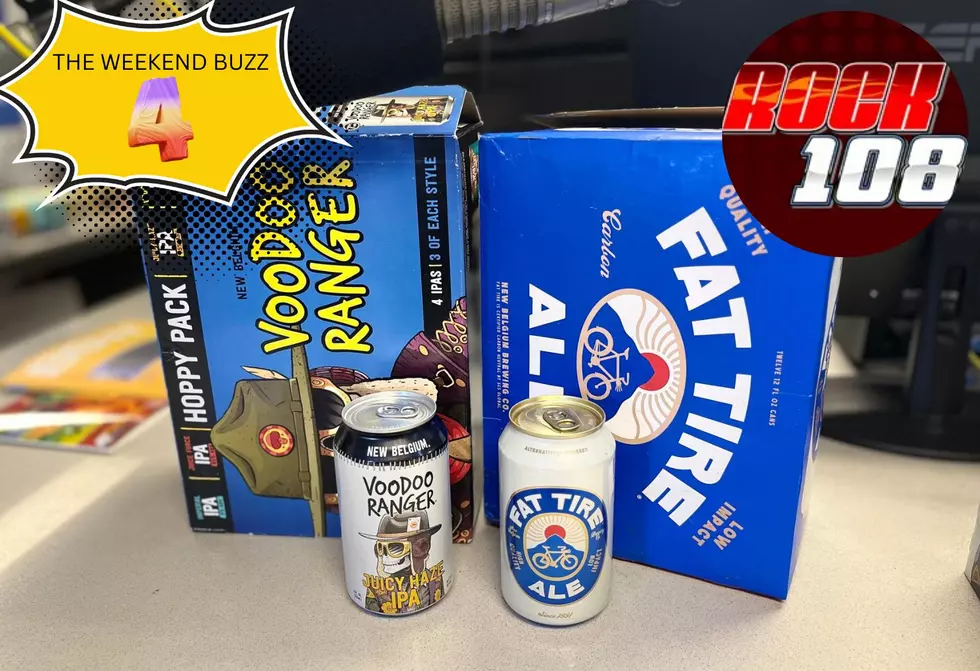 The Weekend Buzz – We're Bringing the 'Buzz' Back With New Belgium Brewing
Photo: New Belgium Brewing/TSM Abilene/Canva
After participating in Dry January, we're bringing the buzz back to The Weekend Buzz with New Belgium Brewing's new spin on the Fat Tire Ale and we'll also sample the Voodoo Ranger Juicy Haze IPA.
It was really cool to be able to sample some of the non-alcoholic brews for Dry January. If non-alcoholic beer is your thing, check out some tasty ones that we have tried over the past month.
Now I'm not knocking those that like non-alcoholic brews, but I do prefer my brews with some kick to them. Needless to say, I've pretty pumped to be sampling some of these frothy beverages from New Belgium Brewing.
Here's a look at the brews themselves that will be sampling on The Weekend Buzz for Friday, February 3rd.
Fat Tire
New Belgium Brewing's flagship beer got a complete makeover just in time for the new year. In January 2023, it was out with the old and in with the new as the brewery changed the recipe for the first time in 32 years. It's a new beer with a new look.
Voodoo Ranger Juicy Haze
We're gonna get a little juicy with this hazy IPA. This brew is packed full of citrusy goodness with a tropical aroma that will have your mouth watering before you even crack this bad boy open.
Once again, we'll be sampling these brews Friday afternoon 4-6. Tune in on the radio or on the app to hear our thoughts on these tasty brews.
The Weekend Buzz is brought to you by our buddies over at Ben E. Keith Beverages, who along with Townsquare Media and Rock 108, remind you to enjoy responsibly. 
Take a Look Inside The Oldest Mansion in Texas