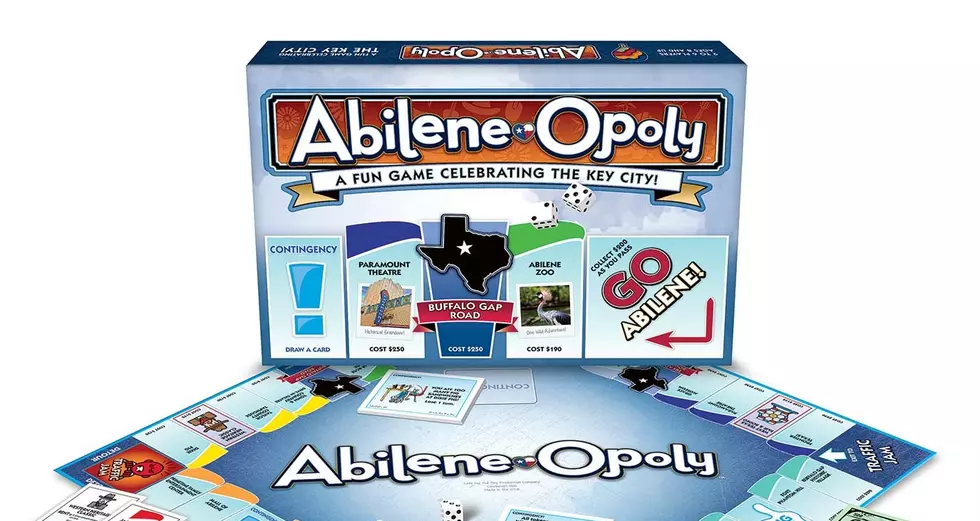 Official Abilene-Opoly Drinking Game Rules to Get Your Party On
Late For the Sky
The new game, played just like regular Monopoly, will be a ton of fun to play. But, playing it with these drinking rules will definitely turn things up a notch in the fun department - it's gonna be lit.
Abilene-Opoly Drinking Game Rules
Take 1 Drink
Every time you pass 'Go Abilene'
When you land on Texas symbol
Anytime someone says the word 'Abilene'
Land on any corner spot
If/when you curse
Land on someone's property
Crowned Miss Abilene
Buy any property
Anytime someone brings up an accurate complaint about Abilene (Social)
Take 2 Drinks
When someone draws 'Big Fun' or 'Contingency' card
If you you leave the table without saying 'I am going Frontiering'
Anytime you roll doubles
If you're in 'Traffic Jam' and someone lands on 'Detour'
Anytime you lose a turn
Dice fall on floor
Take 3 Drinks
Anytime property taxes are paid
When someone gains all properties of the same color
If you get a parking ticket
Run out of gas
Roll out of turn
Spill your beer
Land on 'West Texas Fair and Rodeo'
Down It
Sent to 'Traffic Jam'
Get towed
If chosen as banker
Bankrupt
If you quit the game
Townsquare Media, in no way, endorses irresponsible drinking. Always make sure you have a designated driver when you plan on drinking.