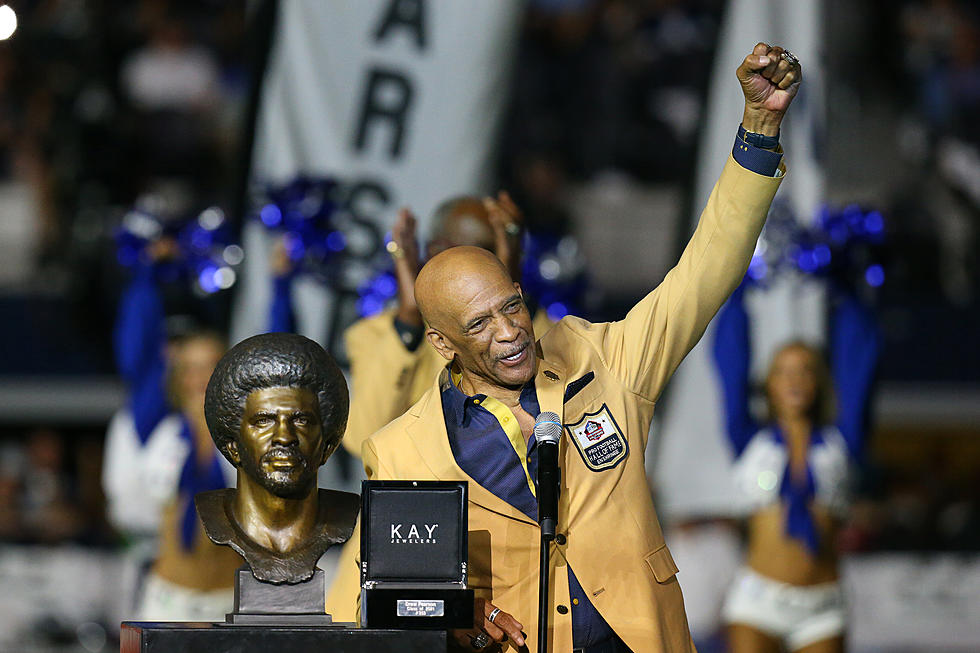 Dallas Cowboys' Drew Pearson Coming to Abilene for Salvation Army Fundraiser
Getty Images
Dallas Cowboys fans here's your chance to meet Hall of Fame receiver Drew Pearson when he comes to Abilene for The Salvation Army's annual 'Doing the Most Good Dinner' event.
Fresh off of his Hall of Fame induction, number 88 is coming to Abilene to speak at this event and help do some good for our neighborhood.
This is not the first time Drew has come to Abilene and helped out our community. He's teamed up with The Salvation Army before and has also helped out several youth programs and he was here in 2019 to help his late friend and pastor, Reverend Eddie Jordan.
What is the 'Doing the Most Good' event?
Each year, The Salvation Army puts on this event to help raise funds for veterans, the disabled, and the elderly who are experiencing homelessness. Proceeds from the event go towards a $1.1 million dollar shelter expansion.
'Doing the Most Good' is The Salvation Army's national brand strategy and distinct identifiable message. Moreover, it is a promise the organization makes to its contributors, clients, associates, officers and employees. The Salvation Army pledges to do the most good with contributions of money, time and resources, evidenced in that 82 cents of every dollar donated are directly allocated to services that assist people in need. (via Salvation Army)
When and where is the event?
This fundraiser takes place on Tuesday, May 10th at the 201 Mesquite event center. The VIP reception with Drew Pearson starts at 6 pm. The main event starts at 7 pm.
How much does the event cost?
Individual tickets are $50 and a table of 8 will cost $500.
You can also purchase a variety of sponsorship table packages that will offer meet and greets with the Dallas Cowboys legend. If you would like more information on tickets, how to become a sponsor or to make a donation, click here.
LOOK: Professional Athletes from the Abilene Area