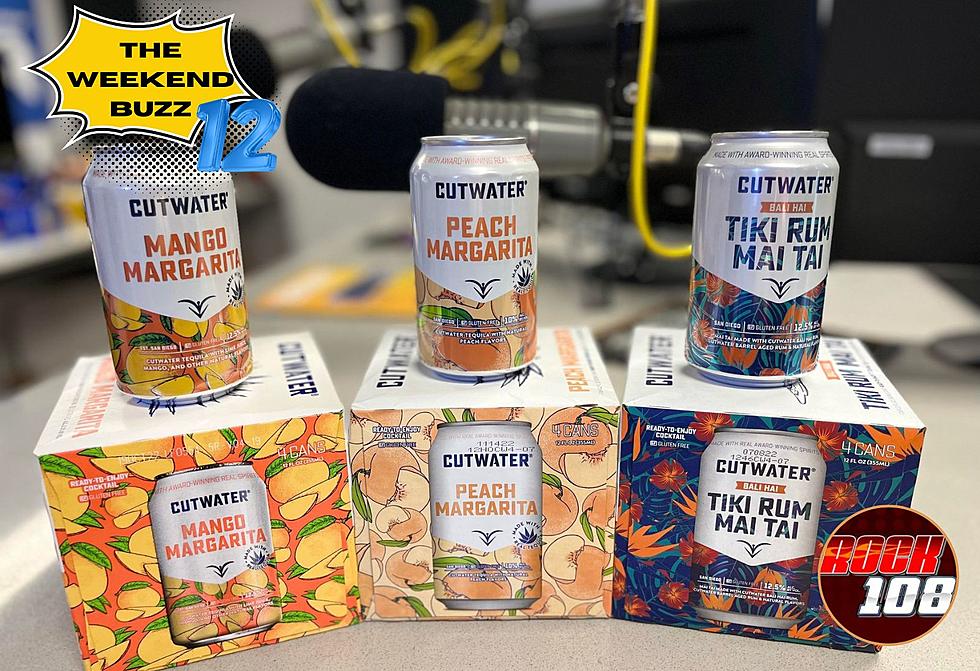 The Weekend Buzz – We'll Sample More Tasty Cocktails From Cutwater Spirits
Photo: Chaz/TSM Abilene/Canva
We're throwing down another round of The Weekend Buzz this Friday. With the temperatures climbing, we decided to sample some of these refreshing Cutwater Canned Cocktails. 
In case you're not familiar with the show, we feature some brews from breweries nationwide each Friday. Basically, we try a bunch of beers, tell you about the beers, and then you choose whether or not you want to go out and try these brews for yourself.
Last week, we dove into some refreshing canned cocktails from Cutwater. We tried the Lime Ranch Water, Lime Margarita, and Vodka Mule. Each one of these was delicious and really had some great flavors. The Lime Margarita was my favorite as it tasted just like a margarita and was better than most margaritas you might have mixed in Abilene. Plus it came in at a whopping 12.5% ABV.
This week, we're back with 3 more tropical flavors from Cutwater including the Mango Margarita, Peach Margarita, and the Tiki Rum Mai Tai.
Here's a closer look at the three flavors we'll try from Cutwater
Peach Margarita - This peachy concoction is yet another margarita-inspired cocktail. This one comes in at 10% ABV
Mango Margarita - Made with Cutwater's signature tequila, the Mango Margarita provides a strong mango flavor and will kick you in the tail at 12.5% ABV.
Tiki Rum Mai Tai - This cocktail uses white rum, barrel-aged rum, and natural flavors to give you that Mai Tai flavor you're looking for. And, at 12.5% ABV, this Mai Tai is a beast.
Once again, we'll be sampling these brews this Friday afternoon. Tune in on the radio or our free app to hear our thoughts on these tasty brews.
Be sure to check out the brews we've sampled in the past in the gallery below. 
The Weekend Buzz is a pre-recorded show that airs 3-7 on Rock 108 brought to you by our buddies over at Ben E. Keith Beverages, who along with Townsquare Media remind you to enjoy responsibly.
The Weekend Buzz - Hall of Beers