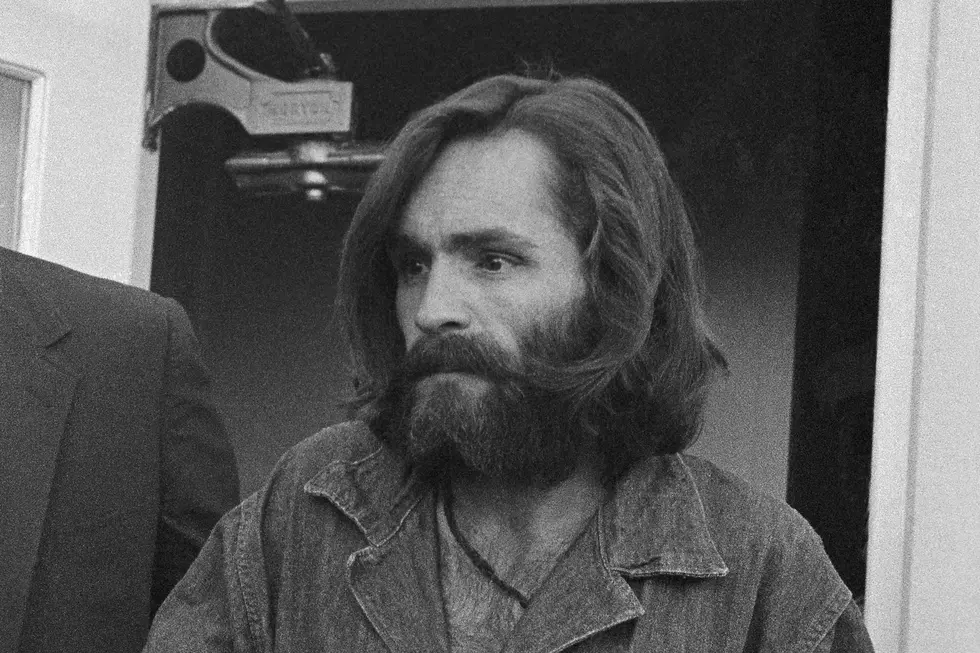 Charles Manson's Ashes Used to Create Mask of Late Cult Leader
Bettmann Archive/Getty Images
Charles Manson, the late cult leader linked to the murder of nine people, died in November of 2017 and was cremated. Now, some of his ashes have been used to construct an eerie replica mask, which also put real human blood to use in the process.
Artists Ryan Almighty and Rik "Sik Rik" Fisher collaborated on the creation of the Charles Manson mask, as TMZ reports, and if you want one for your mask collection (we'll just assume you have one and that's why you'd actually want this), it's going to be tough to procure because only two of these have been made at this time.
If Almighty's name sounds familiar, that's probably because we reported on the artist over the summer for tattooing Manson's face onto a friend's upper arm. And, yes, the cultist's ashes were mixed with the ink, meaning his remains are forever embedded in someone's skin.
View a brief clip of the artists at work and see the creepy Charles Manson mask for yourself in the video below.
Almighty, who is renowned for his painting which frequently use human blood, formed a friendship with Manson over 20 years ago, according to the artist's website. Upon learning of the cultist's declining health in 2017, Almighty constructed a portrait of Manson using human blood and, after the infamous man's death, he went on to paint a series of portraits, which used his "cremains" — ashes from Manson's cremation.