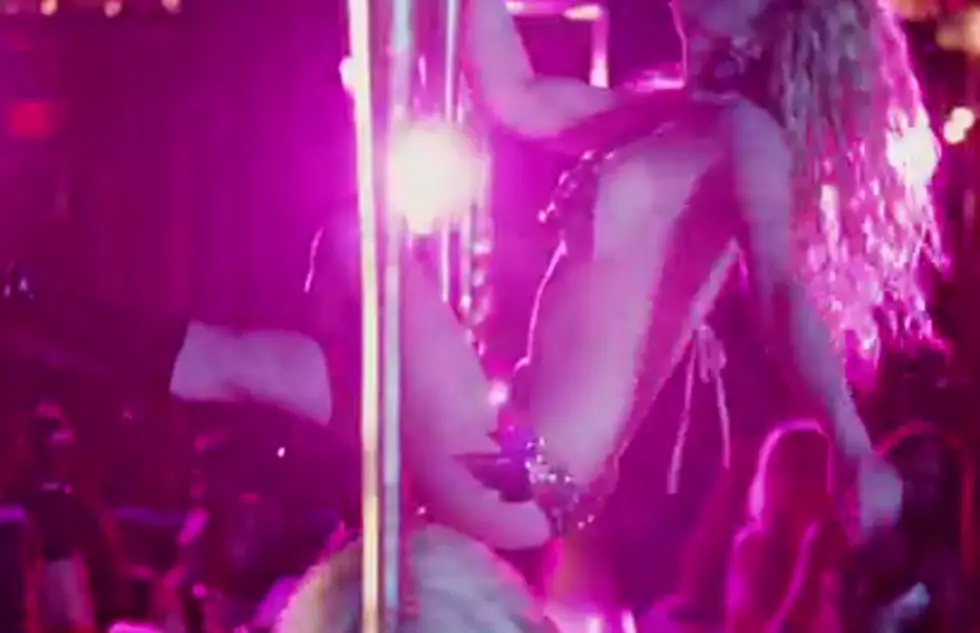 Youtube
Have you ever been to a strip bar and seen a girl on that brass pole gyrating in a way that appeared she was having a seizure? That's because she didn't pick the right song to swing those hips to.
Whether you need the best stripper songs for your occupation or just plain listening pleasure, I hope you have fun with this list
I must warn you that some of these songs are explicit and may not be suitable for work...unless you work in a strip bar.
Best of all, you can close your eyes, pretend your in a strip bar, but won't come home with glitter on your face and smelling like sweaty almonds.
Enter your number to get our free mobile app
---
Yes, there are guys that actually think they have a shot with a stripper. Sorry, she's just being nice to you because of that pocket full of cash. However, that won't stop guys from dreaming about a stripper acting out this song on them in slow motion.
---
Most strippers like to role-play and I'm sure quite a few have dressed up as a naughty teacher with this song blaring in the background. The eager young students (dirty old men) always line up with the greenbacks for this one.
---
This song screams "take your clothes off". Here's your dollar.
---
If you don't believe GnR belongs on the list, then head on down to your local strip bar because you'll hear this song at least 3 times each night.
---
Def Leppard is one of those bands that always appealed to the ladies. Where the girls are, the guys will soon to follow.
Not exactly sure what story the video is telling but if a naked girl was dancing to "I'm hot, sticky, sweet...from my head to my feet" then well, I'm breaking out the wallet.
---
The second this song hit the airwaves it instantly went into rotation at every strip bar on this beautiful planet.
---
Aside from being one of the coolest songs of all time, we've all had the "dream" of being "shook all night long" by that glittery girl on a dimly lit stage.
---
First time I ever heard this song was in a strip bar and it was magical. Yeah, it's fun to watch a girl strip to a fast tune, but there's nothing like watching one slowly disrobe to a crunchy, ominous song like this.
---
With lyrics like "...you let me penetrate you...", this song definitely belongs on the list.
Besides the appropriate lyrics, this song just oozes sex appeal.
Granted, the video itself is a bit weird, but if you close your eyes you can instantly feel this as a great stripper song.
---
There's not a strip bar on this planet that Pantera hasn't graced with their speakers at least 1,000 times. Heck, Pantera = Naked Women.
---
Yeah, they're a new band and haven't earned their stripes in the strip bars (yet) but you can't deny they wrote the perfect song. Let this song make its run through the strip bars for a few years and it might take the top spot as best stripper song.
---
Do I really need to explain why this song is on my list?
---
Are there any songs that I may have missed?
25 Legendary Rock Albums With No Weak Songs