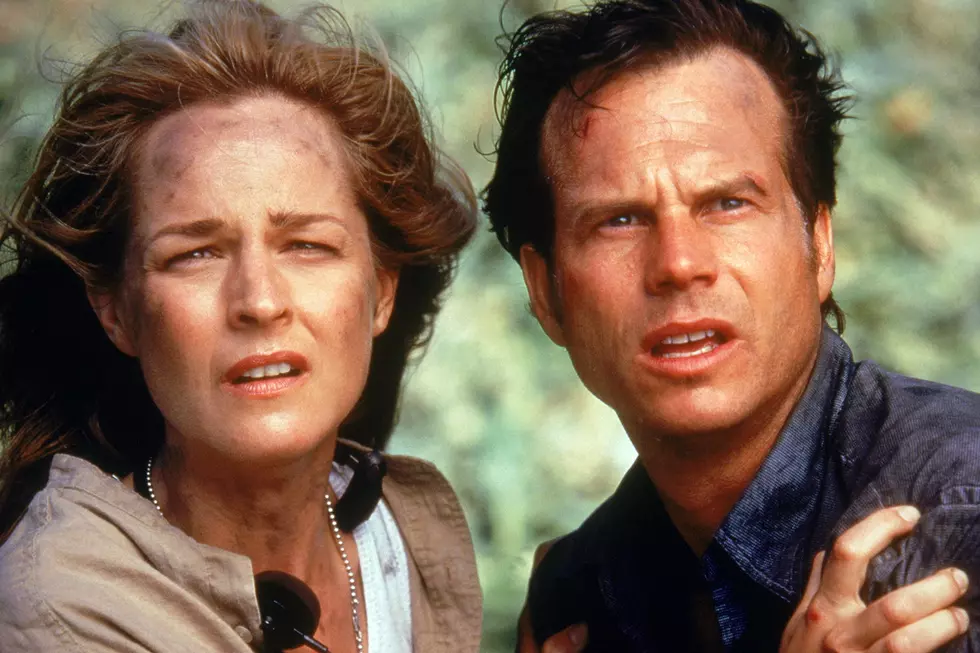 'Twister' Sequel Finds Its New Cast
Warner Bros., Universal, Amblin
Glen Powell has been on the acting scene for a while now, but after his recent breakout in Top Gun: Maverick, he's been cast in Twisters, the long-in-development sequel to the '90s blockbuster Twister starring Helen Hunt and the late Bill Paxton. We're not entirely sure exactly what Powell's role is going to look like, but we do know that he's going to be starring opposite Daisy Edgar-Jones. The script for the new film is written by Mark L. Smith, and it's going to be directed by Minari's Lee Isaac Chung.
The movie is also a co-production between Steven Spielberg's Amblin and Universal Pictures. There have been plans for a follow-up to the original for a long time. At first, a direct sequel was in the works that would have starred new characters along with Helen Hunt's Dr. Jo Harding. For whatever reason, the studio abandoned that approach and eventually decided to instead focus entirely on new characters. Spielberg also produced the original Twister in 1996, which was directed by Jan de Bont and went on to become the #2 biggest movie of the year, behind only the original Independence Day.
READ MORE: The Worst Remakes and Sequels Ever Made
Glen Powell got his first big acting role in Spy Kids 3D: Game Over. As the years went on, he found himself cast in bigger and bigger projects. Eventually, he got his most prominent role yet last year, playing the scene stealing Lieutenant Jake "Hangman" Seresin in the mega-blockbuster Top Gun: Maverick. Given the layout of the first Twister movie, it's very likely that he ends up playing a love interest for Daisy Edgar-Jones' character. She's rumored to be the child of Dr. Jo Harding and Bill Harding (Bill Paxton's character) from the first movie.
It'll be a little while before we see really anything out of production. Principal photography is starting in May of this year, and the film is set to be released on July 19, 2024.
The Best '90s Movies
The '90s gave us so many great movies; here are our picks for the 25 best.