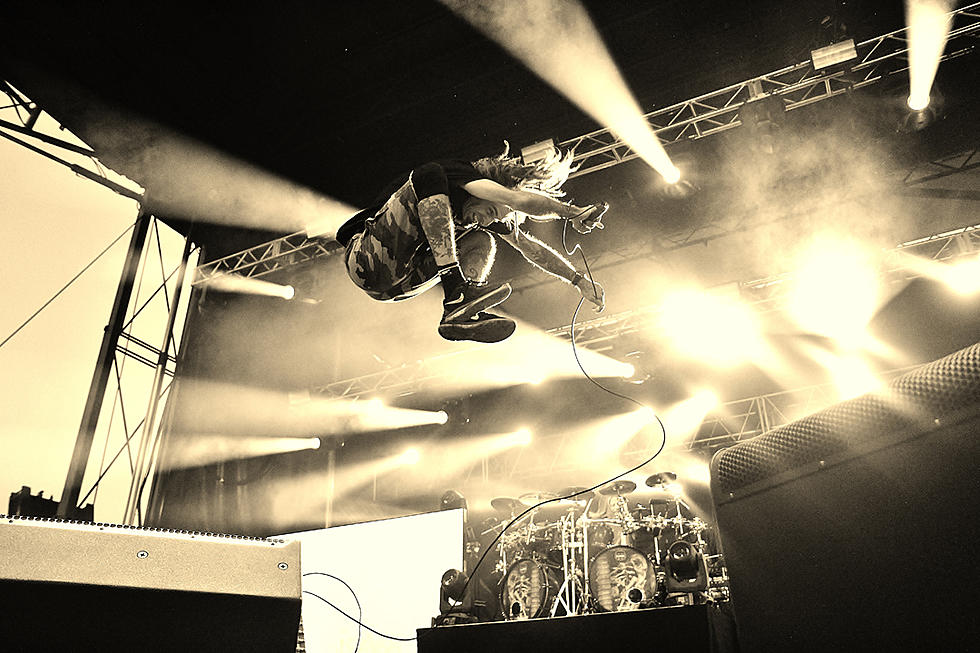 The 50 Best Metal + Hard Rock Live Bands of All Time
Liz Ramanand, Loudwire
Who doesn't love a good concert? Packing friends into a car, heading to the venue, maybe some partying in the parking lot, finding your seat (or spot on the floor along the barricade) and clinging to the edge of it waiting for your favorite band to dim the lights and hit the stage; it's one of the most cathartic human experiences. The surge of energy arrests everyone in attendance with a captive audience for an entire set. What a band does with that time is up to them.
Some acts choose to simply set up their equipment, walk onstage and deliver the hits. The best live acts, however, can turn anyone in the crowd into an immediate die hard with a convincing performance and that's why we're here. This list places a heightened focus on strictly the live setting, highlighting the most exhilarating hard rock and metal acts to ever hit the stage.
Whether its pyrotechnics, staged theatrics, an overarching narrative, stunts, wild light shows, set design and / or just about anything else you can think of, it's all welcome in the name of a great concert experience. The best bands are transformative, becoming one imposing entity rather than a collective playing their respective instruments.
To determine the Top 50 Hard Rock + Metal Live Acts, we factored in all the elements mentioned above and we'll be honest: ranking these top shelf entertainers was one of the most difficult tasks we've put ourselves up to at Loudwire. With each band assuming their own live identity and all of them putting on one of the best shows any music fan could ever witness, we analyzed every nuance of their performances throughout the years.
So, who sits at the top? To find out, scroll through the gallery below as we count down the Top 50 Hard Rock + Metal Live Acts of All Time!
50 Best Hard Rock + Metal Live Acts