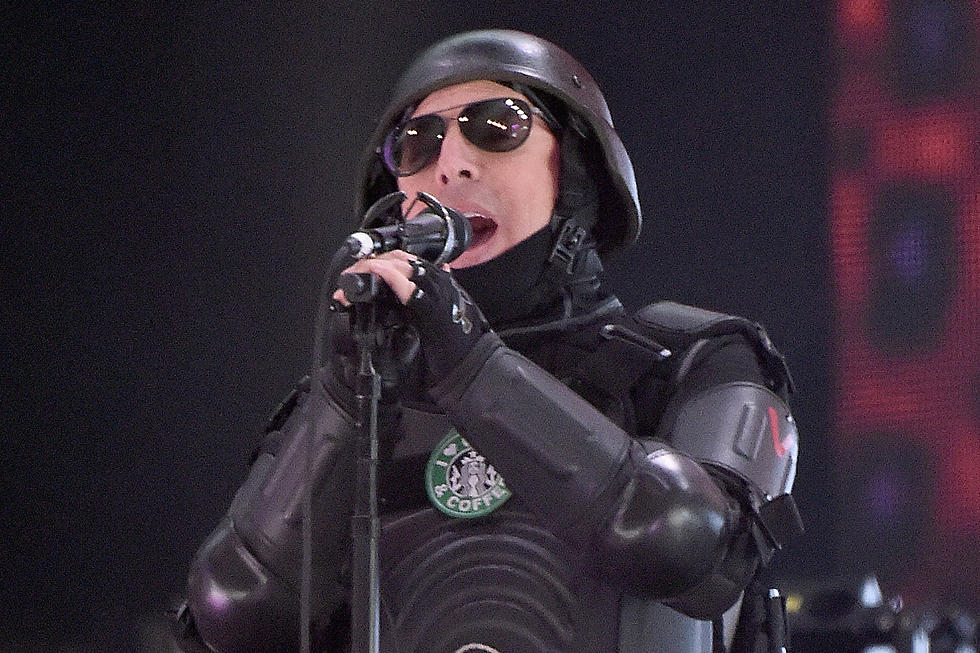 Tool Warn Fans of Ejection From Show Over Cellphone Use
Steven Ferdman / Stringer, Getty Images
If you get kicked out of a Tool show for shooting video on your cellphone, well, that's on you. The band is giving fans / psychedelic warriors ample heads up that this behavior is not permissible and will lead to an ejection with no chance of re-entry.
Maynard James Keenan has been outspoken in the past about his disdain for fans not living in the moment and soaking in the show. In his view, the use of a phone, and shooting keepsake videos in particular, only serves to "demystify" the experience. That's why Tool have implemented a "no camera policy" on their current tour supporting the recently released Fear Inoculum album.
One Reddit user, "nielmot," shared an email from the Rocket Mortgage FieldHouse venue in Cleveland, Ohio, which outlined the policy in full, informing fans of the consequences of using their phone during the show.
We respectfully request that you please watch and listen to the show, not your phone. You will be ejected from the show without the opportunity to return and without a refund if you violate this simple request and elect to take photos during the performance. In the event of a personal emergency, phone use may occur on the concourse away from the performance area.
Keenan, understanding of his fans' undying need to disengage and use their phone, is capable of rewarding good behavior, however. At that concert at the Rocket Mortgage FieldHouse the singer said the crowd was "up to par" and instructed security to relax on enforcing the policy so fans could check their mail, as shared by respected music journalist Jason Pettigrew, who was in attendance and described the moment in the Instagram post below.
Tool's North American tour with Killing Joke continues through Nov. 25. Head to this location to see the remaining stops and go here for tickets.