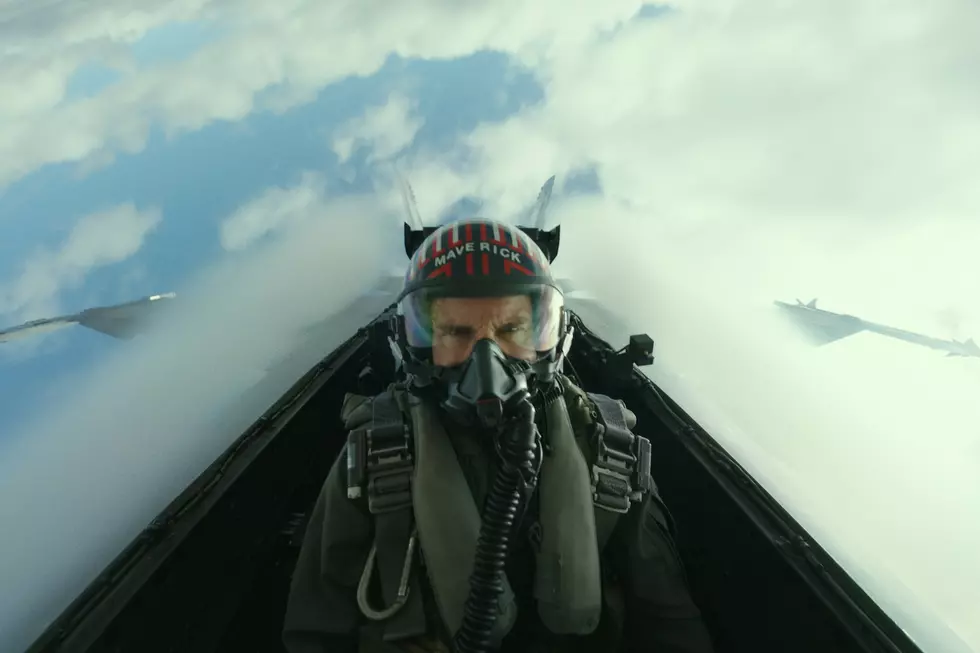 Watch Tom Cruise Accept an Award While Piloting a Plane
Paramount
Tom Cruise is well known for performing his own stunts, so why make everybody wait until his next film? Tom Cruise won the "Best Performance in a Movie" category at the MTV Movie Awards over the weekend, and accepted his prize with some Tom Cruise style.
Cruise won the award for his work in the long-awaited sequel Top Gun: Maverick, so Cruise accepted in kind: Flying the famous P-51 Mustang seen in Maverick's hanger in the film.
READ MORE: Steven Spielberg Says Tom Cruise Saved Hollywood's Ass
Cruise thanked everyone for letting him entertain them a few times before telling everybody to check out the upcoming Mission: Impossible - Dead Reckoning Part One. For those wondering, the movie is slated for release on July 12 of 2023. Given the kinds of stunts we've seen on display in the Mission: Impossible series so far, it only makes sense that the stunts in the upcoming movie are bigger than ever. Some notable sequences from the franchise's past include Cruise scaling the Burj Khalifa, or hanging off the outside of a jetplane during takeoff.
It's also been teased that there'll be some kind of huge motorcycle jump in Mission: Impossible - Dead Reckoning Part One. While they might be extremely dangerous and sometimes we worry for Cruise's safety, that's part of the fun. He shows no indication that he plans on slowing the stunts down any time soon, even though Cruise is now 60 years old. The stunts are part of his brand now... The reason people go out to see his movies. It's definitely a big part of what made Top Gun: Maverick so impressive.
Tom Cruise's #1 Box Office Hits By Decade
Tom Cruise has now had #1 box-office hits in five consecutive decades, from the 1980s to the 2020s.