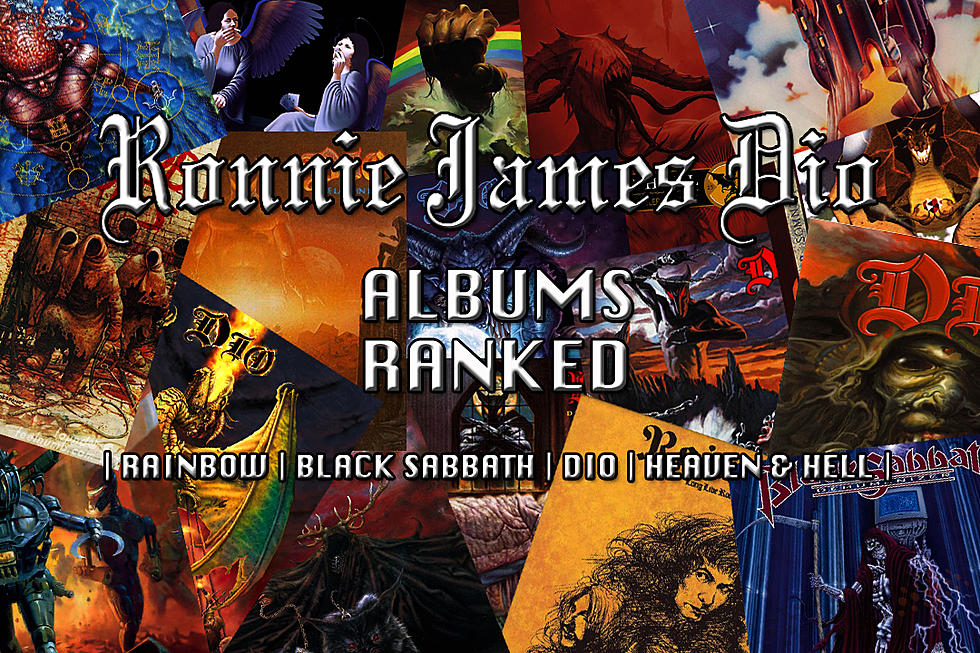 Ronnie James Dio Albums Ranked (Rainbow / Black Sabbath / Dio / Heaven & Hell)
Mayhem / Spitfire / Sanctuary / Warner Bros. / Reprise / Polydor / Roadrunner / I.R.S.
Ronnie James Dio was the quintessential heavy metal singer. From his early rock 'n' roll days through his tragic death, he maintained a constant sense of power with his ageless and dominant pipes. Small only in stature, Ronnie's voice guided generations of headbangers with a larger than life presence, weaving together tales of magic and mystery, good and evil, with words that came from a place of wisdom, foresight, truth and honesty.
While our beloved icon may be gone, his music will always be a cause for celebration, which is what we aim to do here. Our starting point is the debut album from Rainbow, where Ronnie and his Elf bandmates linked up with Deep Purple's Ritchie Blackmore. This is where Ronnie's vocal presence rose to prominence, eventually landing him a role as Ozzy's successor in Black Sabbath following three albums with Rainbow.
The short-lived but incredibly potent stint in Sabbath yielded two landmark albums and Ronnie continued the magic on his own, forming the Dio band. A very precious handful of musicians have wielded such a massive influence across so many legendary acts, but for Ronnie it just felt par for the course — wherever he went, there was greatness to be had.
The Dio band released 10 albums with one break as the singer returned to Black Sabbath briefly yet again, coming away with Dehumanizer. This lineup would come together yet again under the moniker of Heaven & Hell, releasing what would be the last studio album from Ronnie.
Boasting one of the strongest discographies in the entirety of the rock genre, ranking the work of Ronnie James Dio was a challenge, but a welcome one. Now, let's celebrate this legend's music together! Scroll through the gallery at the top of the page to see how we ranked Ronnie James Dio's albums!
R.I.P. Ronnie, we miss you!
10 Unforgettable Ronnie James Dio Moments