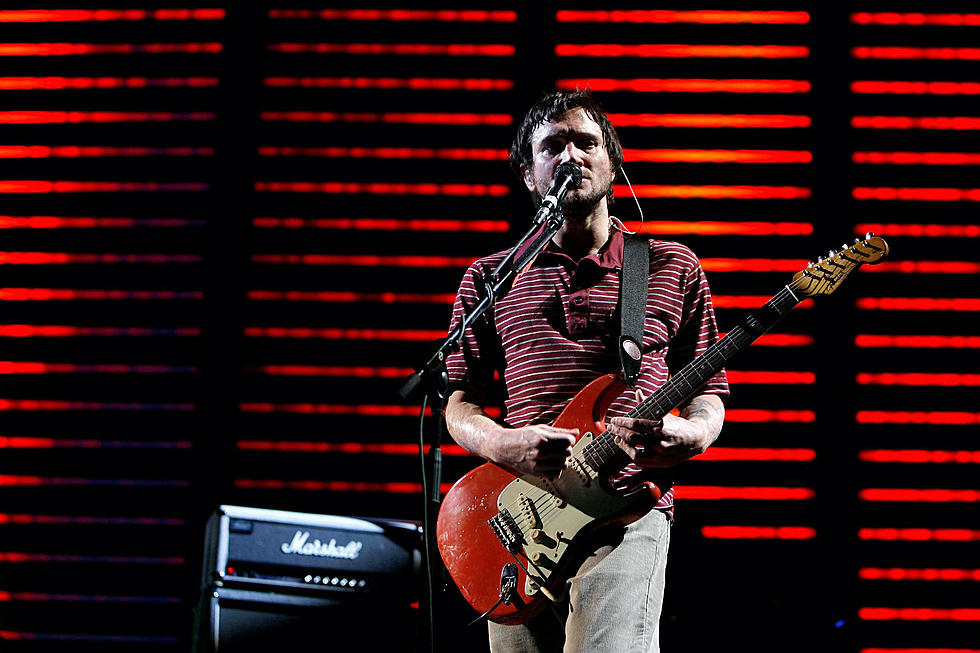 John Frusciante Got 'Deep Into the Occult' Before Last Leaving Chili Peppers
Kevin Winter, Getty Images
Red Hot Chili Peppers are ready to unleash Unlimited Love on listeners with their 12th studio album on April 1. But before last quitting the rock band in 2009, returning RHCP guitarist John Frusciante went unlimited occult and got a little too mystical.
That's by his admission. In an interview about the upcoming album that emerged this week, the 52-year-old guitarist said he dabbled hard in the dark arts near the end of his second tenure in the Peppers.
"I became quite off-balance mentally those last couple of years we toured," Frusciante tells Classic Rock. "As the tour went on, I got deep into the occult, which became a way of escaping the mindset of tour life."
He adds, "The occult tends to magnify whatever you are, and I was an imbalanced mess."
Did that lead to his resignation from the group after 2006's Stadium Arcadium? The rest of the band said they could sense his will to leave at the time.
"John was very absolute about not wanting to do this," singer Anthony Kiedis recalls. "So when he told [bassist] Flea and I, there wasn't even that moment where we were, like, 'Come on, we can work it out.'"
"We were, like, 'We understand, it's obvious it's not where you want to be,'" the vocalist adds. "I would say relief was probably the most descriptive word for everybody, including John."
Red Hot Chili Peppers released two albums without Frusciante in 2011 and 2016, with Josh Klinghoffer taking his place. Klinghoffer is now a touring guitarist in Pearl Jam and performs solo as Pluralone.
Now that Frusciante is back in Chili Peppers, however, the Peppers are feeling prolific. They're already planning Unlimited Love's follow-up, according to a February interview with NME.
"We're gonna put out music by the handful," Kiedis explained. "Literally. Don't be surprised if another wheelbarrow of songs comes your way in the near future … We have a lot of shit to turn people onto."
"We definitely have enough material that we love," Frusciante added, saying the envisioned follow-up has a "relaxed energy that's distinct from the intensity of the record that we've made here."
Pre-orders for Unlimited Love are available now. So far, Red Hot Chili Peppers fans have heard the singles "Black Summer" and "Poster Child." The Chili Peppers will tour in 2022.
15 Artists Associated With Witchcraft, Satanism + the Occult
Below is a gallery of 15 prominent artists in the rock and metal world who have been associated with witchcraft, Satanism and the occult in one form or another. Some may seem obvious and others may completely take you by surprise.