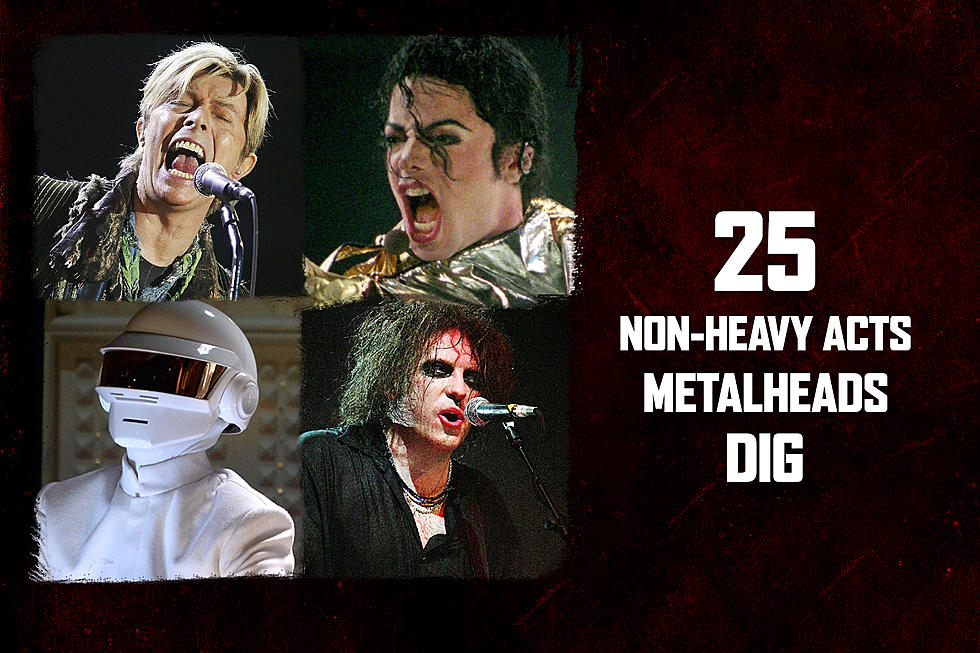 25 Non-Heavy Acts Metalheads Dig
Jo Hale (2) / Phil Walter / Kevork Djansezian, Getty Images
Note: This list is intended to highlight acts not just outside of metal, but hard rock and classic rock, as well. Essentially, these acts are not generally covered on Loudwire.
For reasons unknown, metalheads seem to continuously be pegged as narrow-minded listeners who only know how to appreciate heavily distorted guitars, raucous drumming and crunching bass lines. Sure, these warriors of Valhalla typically don't wear anything but metal band shirts, but that doesn't mean others should hastily assume that there's nothing else entering those ears!
There will always be those who just want to carve Slayer into their forearms, throw up the horns and get sick in the pit — and we applaud each and every one of you diehards 100 percent — but there's legions of metalheads who have branched out and we're not just talking about 40 different subgenres of metal. In order to incorporate a variety of styles within this beloved music, one must look elsewhere for inspiration.
But where? Anywhere, really. The amount of metalheads who have music libraries stacked with genres outside of heavy metal is quite a lot. With access to just about anything and everything with just a couple of clicks or taps on a smartphone, a literal world of music is readily available for consumption, making it easier than ever for headbangers to find favor with other musical delights.
Hip-hop, funk, post-rock, jazz, goth rock, whatever you want to categorize genre-bending artists like David Bowie and Frank Zappa as, and, yes, even pop music has found favor with plenty of metal fans. This list isn't meant to be a concrete no-ifs-ands-or-buts grouping of popular artists outside of metal, but just one exploring the dynamic sounds that have caught the ears of even the most ardent metalhead. The artists included here have been selected through years of pouring through forums, music chat rooms during the Internet's more formative years, casual observations in day-to-day life and conversation as well as earmarked bits of interviews where metal artists discuss some of their influences.
We're not saying every metalhead loves each one of these acts shown in the gallery above, but the general consensus is that this represents the wide musical palette that headbangers can be privy to. Ya dig?
25 Non-Heavy Acts Metalheads Dig
10 Awesome Pieces of Classical Music for Metalheads