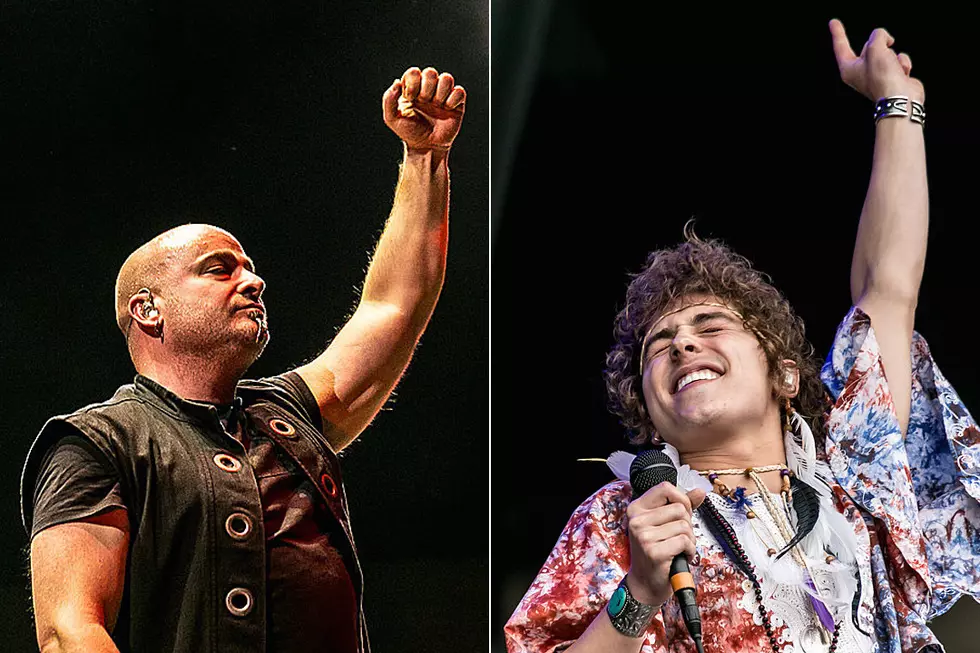 Rock Thrives as Disturbed + Greta Van Fleet Albums Debut in Billboard Top Five
Kathy Flynn, WickedGoddessPhotography.com (2)
Rock music is very much alive and well, as represented on the Billboard 200 Album Chart this week. For the first time in three months there are two rock albums in the top five of the Billboard 200 Album Chart.
According to Billboard, Greta Van Fleet enter this week's album chart at No. 3, as their debut album Anthem of the Peaceful Army has sold over 87,000 copies. The effort is technically the best-selling release of the week with over 80,000 in traditional album sales.
Meanwhile, Disturbed debut at No. 4, just behind Greta Van Fleet, with their new album Evolution, which sold over 71,000 units, 65,000 of which are from actual album sales.
Disturbed frontman David Draiman recently said that streaming has saved the music industry. He said, "People demonize streaming. They think that's the thing that killed aspects of this industry when nothing could be further from the truth. Piracy is what killed aspects of this industry – streaming is bringing it back."
The impressive debuts from both bands shows that rock fans have come out en masse to support new music from a fledgling rock band to a veteran metal band. Billboard comprises the chart with a combination of traditional album sales, track equivalent album sales and streaming equivalent albums.
The No. 1 album on this week's album chart is the soundtrack to A Star is Born, which features Lady Gaga and Bradley Cooper. It marks the third straight week the effort tops the tally. The album sold over 109,000 copies this week, with over 61,000 in actual album sales, nearly 20,000 less than Greta Van Fleet moved.
According to Billboard, the last time two rock acts were in the top five was in July, when Florence + the Machine's High and Gorillaz's The Now Now debuted at No. 2 and No. 5, respectfully, though both acts fall more on the Alternative Rock side of the spectrum.
Top 100 Hard Rock + Metal Albums of the 21st Century
Disturbed's David Draiman: Why Ballads Fit the New Album