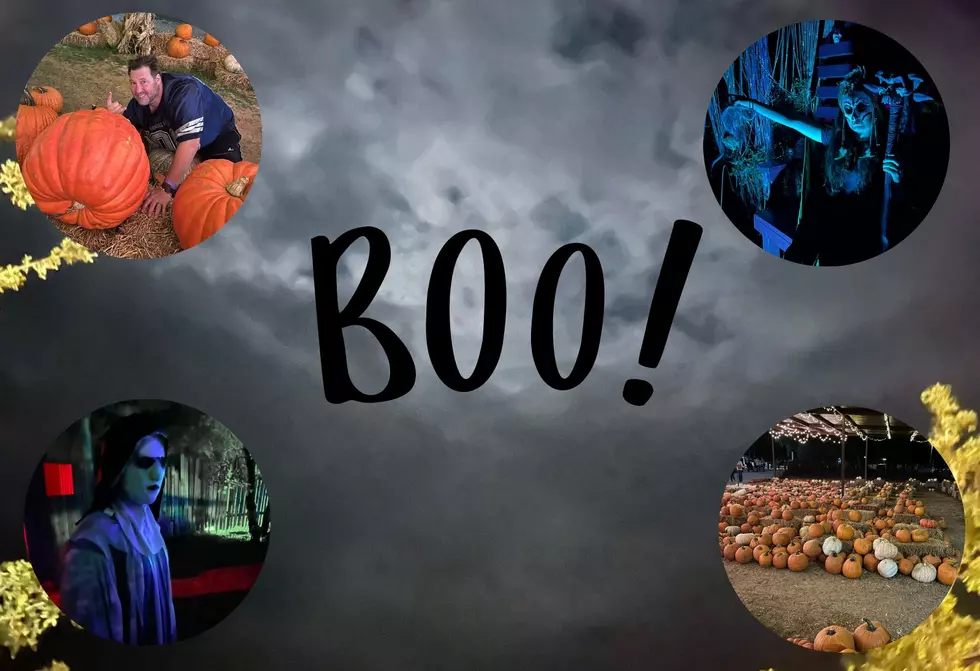 Denton Valley Farms Features Spooky Pumpkin Fun for Halloween
Chaz/Canva
I recently went out to Denton Valley Farms to check out their Fall Festival activities, something I had not done before. They did not disappoint.
My daughter invited my wife and me to go out to Denton Valley Farms to check out their huge pumpkin patch and some of their Halloween activities. I was a little skeptical about going because I had never checked it out before, but we had a blast!
Denton Valley Farms is located off County Road 224 near Clyde, Texas. So, it's a pretty short drive. This place is spread out over 160 acres of land. I can't even imagine the time it took to decorate this place. Seriously, it was pretty impressive.
Not only did they have plenty of Halloween decor, but they had a ton of pumpkins of all shapes, sizes, and colors. In fact, they boast that it is the largest pumpkin patch in the Big Country. I believe them.
Check out some of the photos I snagged, then keep scrolling and I'll tell you a little more about what Denton Valley Farms offers, plus a video that highlights their Fall Festival.
Spooky Pumpkin Fun at Denton Valley Farms
As you can see, they go all out when it comes to decorations and pumpkins.
In addition to all of the pumpkins, there are a ton of activities to do including a maze, paintball range, a hay ride through the haunted woods, and a zombie shooting ride. On the zombie shooting ride, I did exactly as I do in video games, horrible. lol
Activities
Maze
Hayrides through the haunted woods
Train rides
Farm Bounce
Giant Slide
Paintball Range
RAT ROLLERS
Pony rides
ZOMBIE PAINTBALL RIDE
FORGOTTEN FOREST WALK THROUGH TRAIL
Farm animals
One of a kind HUGE photo ops
Yard games
If you need more info about their Fall Festivities, check out their Facebook page or website.
Check out this cool video that highlights some of their decorations and events
Beware: Real Haunted Locations in Texas