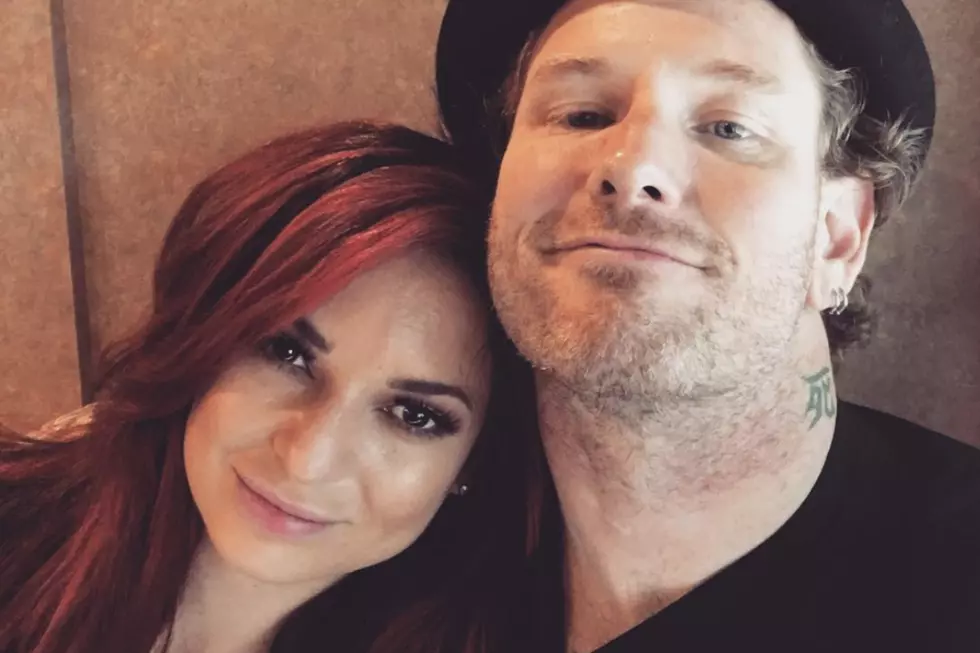 Corey Taylor + Wife Alicia Working on 'Completely New Project'
Corey Taylor and Alicia Dove via Instagram
Alicia tweeted the news, but did not disclose any details about what this collaborative effort will entail, sarcastically adding "like we need another hobby" while expressing that she's excited to eventually share the news with everyone.
In recent years, Taylor has expressed a desire to do many things outside of Slipknot and Stone Sour — there's that dark jazz album he's talked about, aspirations to make a horror movie, a potential 2021 solo album and there's an itch to start work on a new novel in addition to another rant-styled book.
Could the Taylors be working on any of these projects together (aside from the solo album, of course)? Since Alicia stated the project was "completely new," it's highly possible it is something Taylor has yet to even casually mention.
Corey and Alicia married in October of last year, electing to have a quiet desert ceremony. See photos of the couple's big day here.
2020's Most Anticipated Rock + Metal Albums