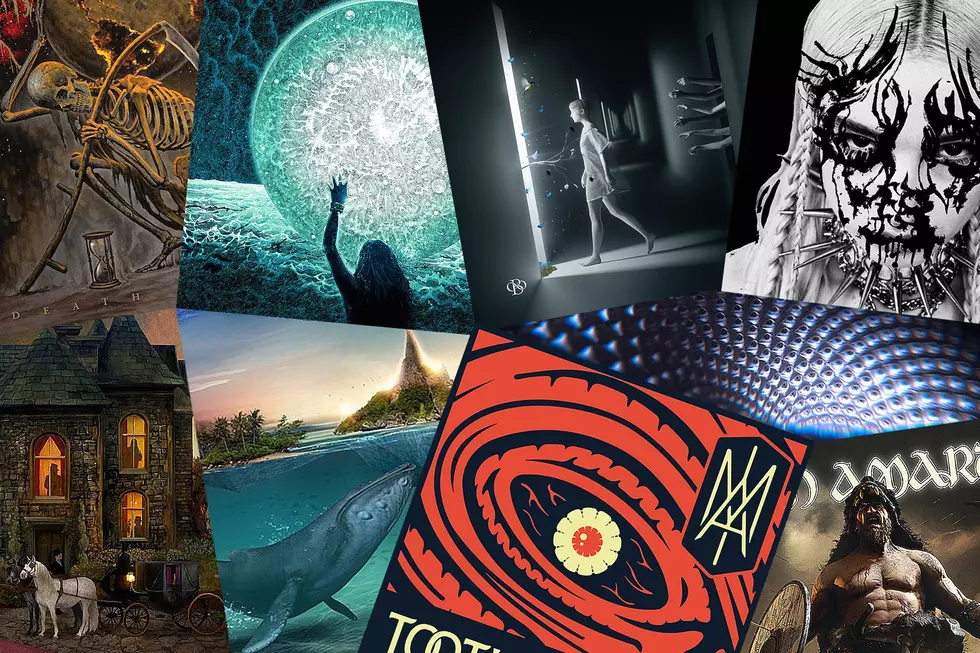 The 66 Best Metal Songs of 2019
Metal Blade / Napalm / Rise Records / Sumerian Records / Moderbolaget / InsideOut Music / Spinefarm / Volcano/Zoo Entertainment
It's the end of the year and we've made our picks for the 66 Best Metal Songs of 2019.
This was a remarkable period for metal, which appears to be wholly rejuvenated as we head into the next decade, giving plenty of promise that we'll soon have our answer as to which bands will carry the torch as we inevitably bid farewell to a number of the genre's earliest innovators.
Regardless of where your personal tastes lie, there's an all-time great track from 2019 for each branch on the labyrinthine metal tree, which continues to sprout new limbs as artists such as Issues and Poppy push things into uncharted territory, defying standards and demonstrating genre-fluidity may be the defining quality of the next 10 years.
The old guard remains strong, too, minding their post while the groundwork they laid continues to spur constant evolution.
Scroll through the list below to see this year's best metal songs and look for the corresponding Spotify playlist at the bottom of the page.
The 66 Best Metal Songs of 2019
The 66 Best Metal Songs of 2019 - Playlist