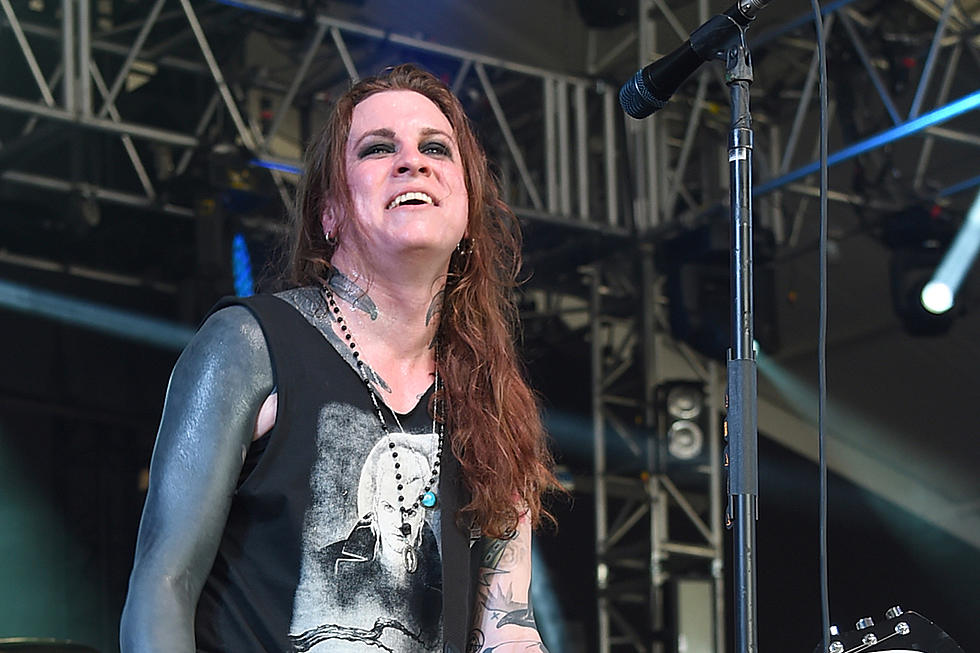 Against Me!'s Laura Jane Grace Unveils New Song 'Park Life Forever'
Jason Merritt, Getty Images
Laura Jane Grace of Against Me! has released a new song titled "Park Life Forever." The song, which was recorded at her Chicago apartment, features her daughter who helps program drums and sings on the track. A three-minute video (in the player above) shows Grace discussing the song and recording it with her daughter.
"Park Life Forever" was inspired by Grace's many trips to the park in the summer with her eight-year old daughter. She said, "This past summer my daughter learned to ride a bike which was a lot of fun. Everyday we would wake up and ride our bikes to the park, and on the way we would stop and get coffee and lemonade. She would play on the playground for hours and I would read in the grass. Then we would eat ice cream. It was the best."
Grace added, "As the summer was ending, I started working on this song. It's been a long winter. I'm ready for summer again (I think everyone is), so I thought this would be a fun song to share with everyone and help usher in those summertime vibes!"
In the clip, Grace also shares how she started out playing bass in punk bands and has been kicked in the teeth so many times that they had to be filed down. Now has to put wax on the back of her front teeth when recording so she can properly pronounce the letter "s" for a good vocal take.
The song was recorded in Grace's Chicago home using Spire, a portable, professional-quality recording studio. It marks the recording debut of Grace's daughter Evelyn, who acts like a typical eight-year-old barely interested in the recording.
Against Me! is currently working on the follow-up to 2016's Shape Shift With Me. The band will head out on the road next month, kicking things off in Bellingham, Wash. on May 11. Check out their tour dates here.
Top 25 Punk Albums of All Time