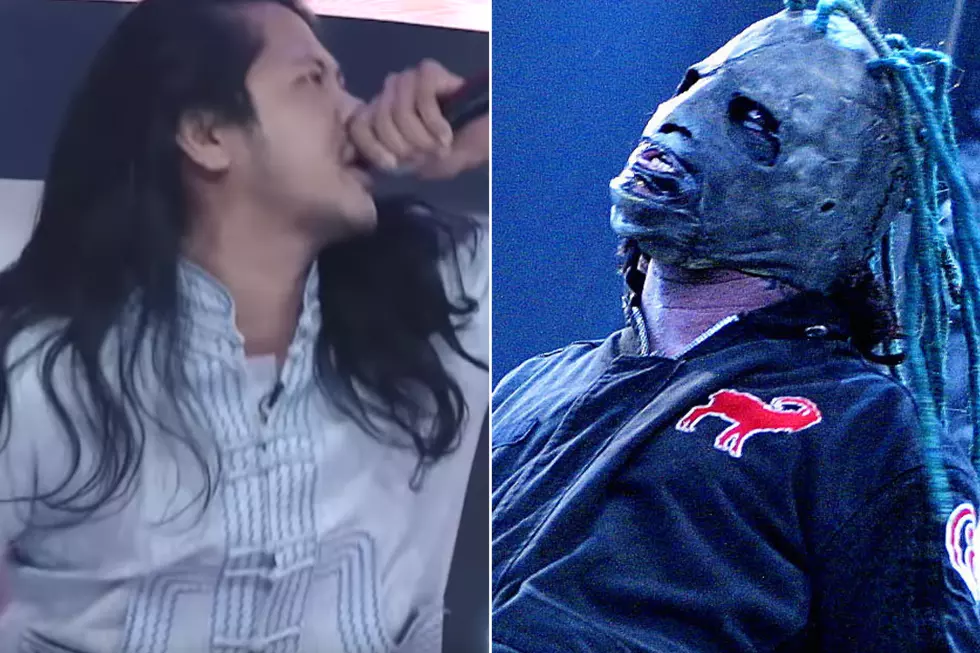 'The Voice Myanmar' Contestant Stuns Judges Singing Slipknot's 'Spit It Out'
YouTube: The Voice Myanmar / Scott Gries, Getty Images
A contestant on The Voice Mayanmar wowed judges, giving an aggressive performance of Slipknot's "Spit It Out."
Over the years, we've seen a wealth of contestants take their shot at advancing in the reality TV singing competition by tackling metal songs. In Finland, one person sang Slipknot's pounding "Psychosocial," and in neighboring country Sweden, a man took a stab at "Run to the Hills" by Iron Maiden. We also recently saw a woman destroy Lamb of God's "Ghost Walking" in Germany and let's not forget about the Bulgarian woman who took on Bring Me the Horizon's "Can You Feel My Heart."
In a round of blind auditions, Novem Htoo showcased his steady extreme vocal technique while also maintaining the tongue-twisting, hip-hop-edged cadence Corey Taylor does so well. At least one judge was familiar with "Spit It Out," air-drumming while miming some of the words.
It took some time for all the judges to come around to this non-traditional The Voice audition, but they all eventually hit the button, anxious to see the man responsible for the vocal chaos.
Watch the full clip below and catch Slipknot playing "Spit It Out" live on the road. Head here for more info and tickets.
Contestant Sings Slipknot's "Spit It Out" on The Voice Myanmar
The Evolution of Slipknot's Terrifying Masks