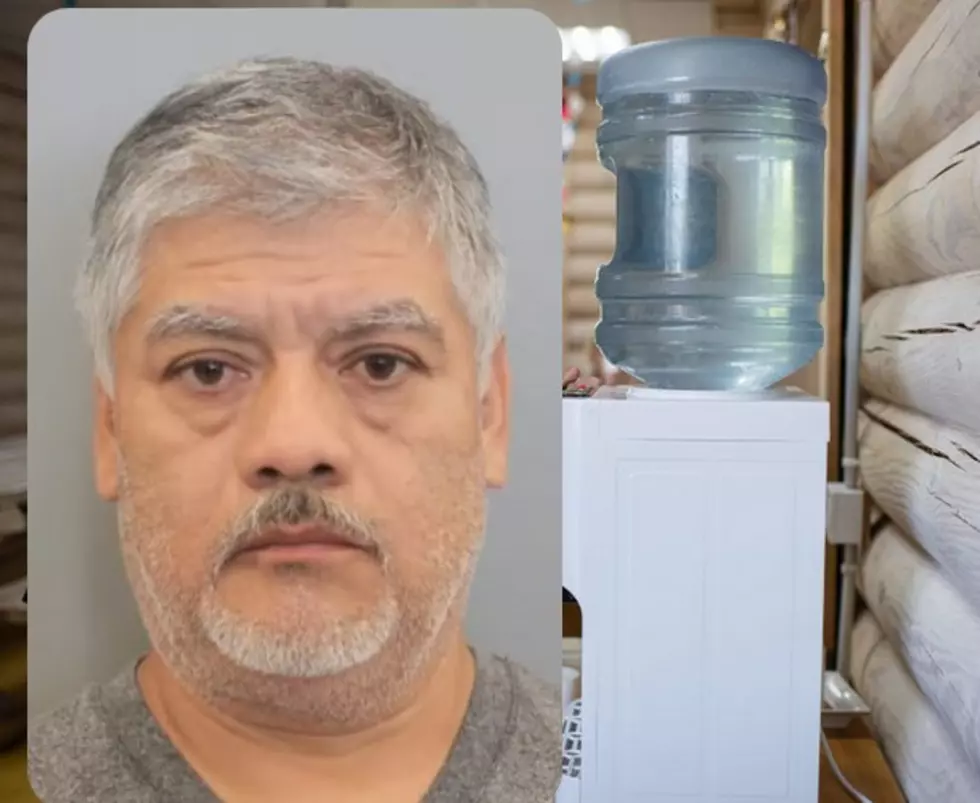 Texas Man Accused of Urinating in Co-Worker's Water Several Times
Mugshot Houston Police Department/Getty Images
The man claims he has a 'sickness'. Never heard of someone having the need to pee in your co-worker's water, but I guess we have a first time for literally everything.
A long time janitor at a Houston doctor's office has been placed under arrest. 50-year-old Lucio Catarino Diaz has been a janitor at this facility for 20 years. According to a coworker of his back at the end of August, they began noticing the water in the water cooler wasn't tasting right. So they just started bringing water from home. She had one of those reusable water bottles that she would just fill at her house.
She then began to notice that the water in this bottle also started to taste strange. Threw that one out and bought a new one. After this new bottle was purchased, the employee noticed a strange discoloration in the water. She actually got it tested and it came back positive for urine. This woman then reached out to her co-workers and then shared similar experiences of their water tasting funny.
The woman then purchased a security camera for her office. Over the next few days, she has video evidence of Mr. Diaz urinating into her water bottle. On at least two occasions in a week he was caught going into her office to relieve himself. Video evidence was turned over to the police who brought him in for questioning.
According to KSAT, Mr. Diaz has no idea how many times he has done this to his co-workers drinking water. If this story could somehow go from bad to worse, it looks like Mr. Diaz has an STD. The police stated that the woman who turned over the video evidence has tested positive and another eleven employees are currently being tested.
Mr. Diaz has been charged with aggravated assault with a deadly weapon. We will wait and see what happens with this guy, hopefully he's charged to the fullest extent of the law.
READ ON: See the States Where People Live the Longest
Read on to learn the average life expectancy in each state.
CHECK IT OUT: The best county to live in for each state