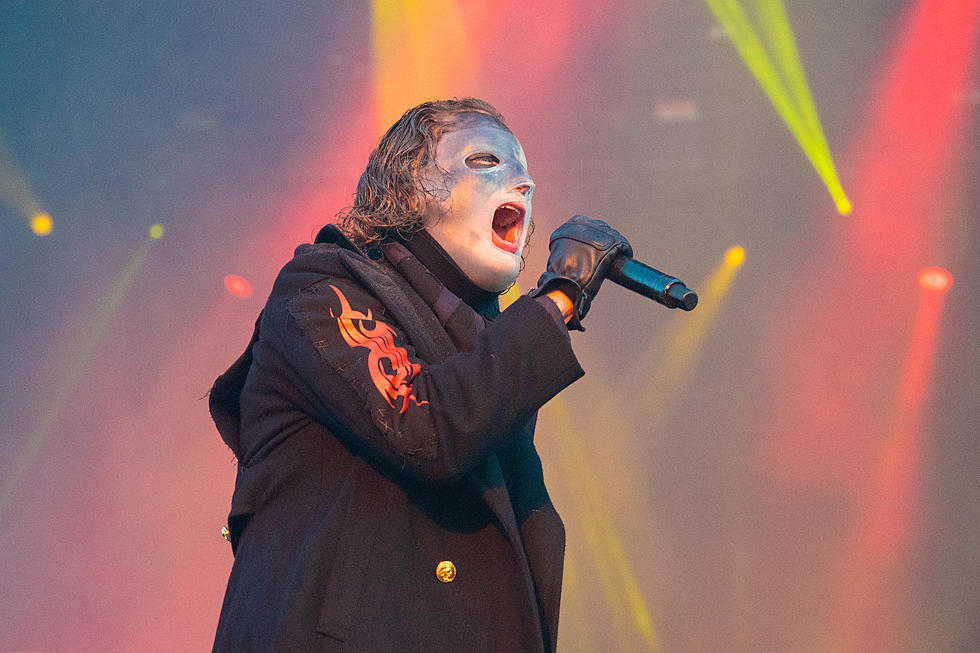 Slipknot: Set List + Video From First 2019 Knotfest Roadshow Performance
Joseph Okpako, Getty Images / WireImage
The Knotfest Roadshow is officially underway in North American, debuting at the Shoreline Amphitheatre in Mountain View, California last night (July 26). See Slipknot's complete set list from the show and footage of some of the songs toward the bottom of the page.
The set leaned heavily on Slipknot's self-titled debut as the masked nine-piece performed five songs off their classic debut. Three songs were plucked from Iowa, another three from Vol. 3: (The Subliminal Verses), two apiece off All Hope Is Gone and .5: The Gray Chapter, as well as two of the band's more recent tracks — "All Out Life" and "Unsainted," bringing the tally to 17 songs in total.
Despite being released earlier this week, "Solway Firth" was not part of the set and has yet to makes its live debut.
Watch fan-shot footage below of the opening track, "People = Shit," in addition to "All Out Life" and "Duality."
Slipknot, "People + Shit"
Slipknot Set List - July 26, 2019
01. "People = Shit"
02. "(sic)"
03. "Get This"
04. "Unsainted"
05. "Disasterpiece"
06. "Before I Forget"
07. "The Heretic Anthem"
08. "Psychosocial"
09. "The Devil In I"
10. "Prosthetics"
11. "Vermilion"
12. "Custer"
13. "Sulfur"
14. "All Out Life"
15. "Duality"
Encore:
16. "Spit It Out"
17. "Surfacing"
Every Slipknot Song Ranked