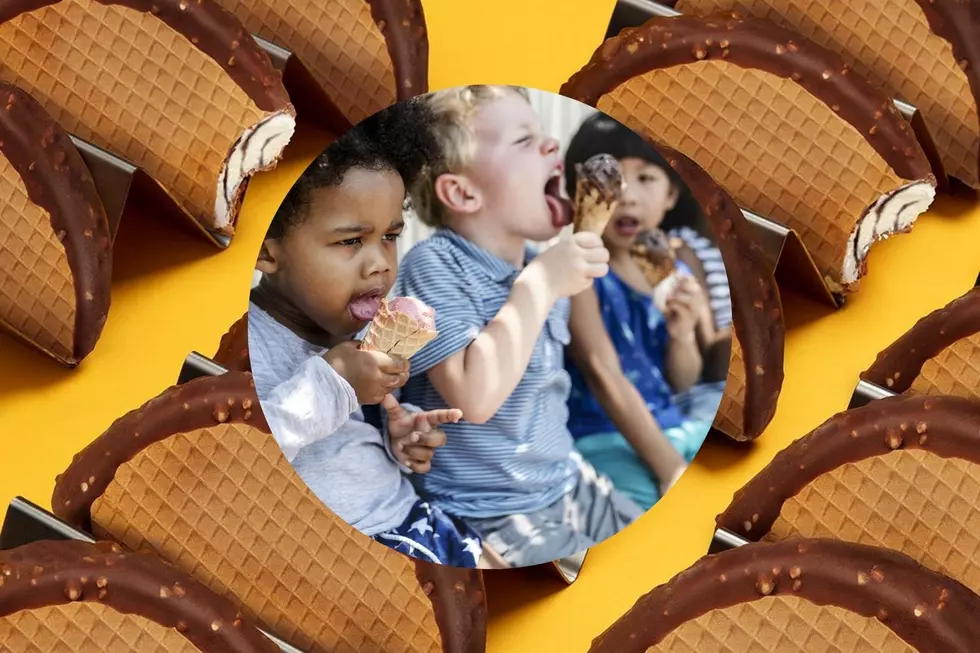 Say So Long – The Delicious Ice Cream Treat Choco Taco Has Been Discontinued
Photo: Klondike/Facebook/Getty Images/Canva
It's a sad day when a favorite childhood memory goes by the wayside. My first memory of a Choco Taco goes back to my school days. I've had a love for tacos even back then, plus what kid doesn't love ice cream? You put the two together and you have a Choco Taco. It was a favorite treat of ours for many years to come.
Reports came out this week that announced Choco Taco has been discontinued. If you hurry, you could still maybe find some as stores run through their stock. This tasty treat was released in the early 80s and at first, was mostly available through ice cream trucks.
This fan is certainly disappointed. I mean a waffle cone and ice cream is one thing, but an ice cream taco? Absolutely. What a concept. Normally when eating ice cream you don't get the crunch of the cone until halfway through. With a Choco Taco, you get the whole package in every bite. It was such a great way to beat the heat and such a fond memory of many childhoods.
Most recently, Taco Bell brought the Choco Taco back for a limited time and that's the last time I had one. I guess it's true what some say. You never realize what you've got until it's gone. So Adios Choco Taco, thanks for those tasty memories.
Isn't that how it goes sometimes? You get hooked on a favorite and then it's not there anymore. Take a look at these Blue Bell ice cream flavors that we want back.
Retired Blue Bell Ice Cream Flavors That We Want Back
Texas-favorite Blue Bell has several limited and seasonal flavors. It's high time some of them make their way back to store shelves.