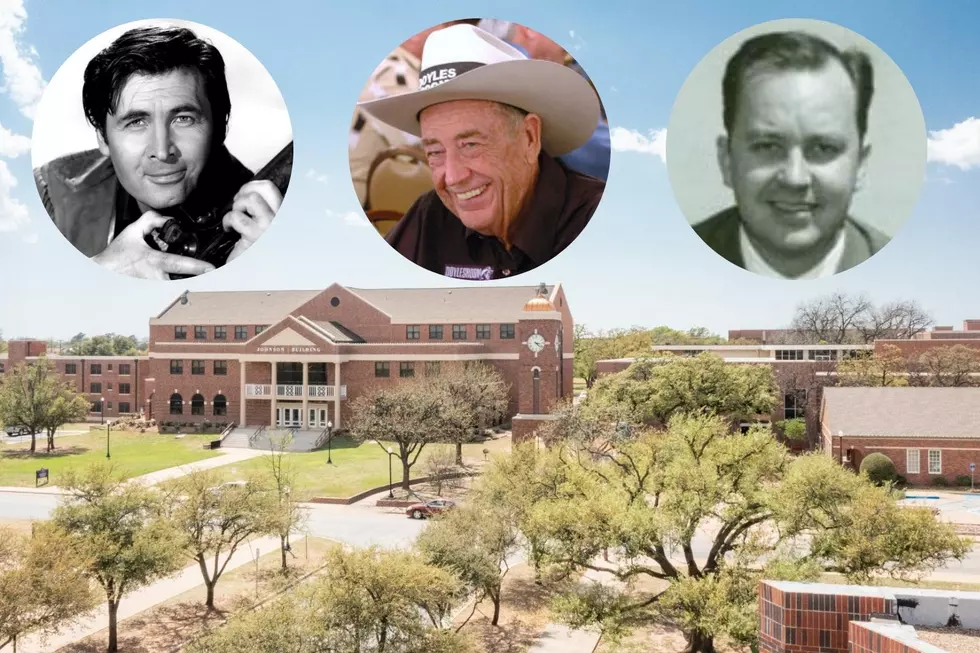 Do You Recognize Any of These 10 Famous Hardin-Simmons Alumni?
Abilene certainly is a place of higher education with solid universities and a great community college. It is no wonder these institutions attract many folks looking for that next level in their education. Some of the attendees have gone on to be pretty famous.
It reminds me of my time in high school in the Texas panhandle. The same high school where Carolyn Jones went on to play Morticia in the Adams Family TV series. There's a little sense of pride walking the same halls as those who went on to do great things.
According to EduRank Hardin-Simmons University has no shortage of famous alumni. Some went on to successful TV and movie careers while others turned to business and politics. Scroll along with me as we discover some famous Hardin-Simmons Cowboys and Cowgirls.
Look: Do You Recognize Any of These 10 Famous Hardin-Simmons Alumni?
For fans of classic westerns on TV like I grew up with you'll probably recognize Fess Parker and Dan Blocker easily on this list. Oh, those lazy Saturday afternoons. Mom was off shopping and it was me, dad, a tray of snacks, and westerns on the television. Now that's some childhood.
After Parker was discharged from the Marines, he enrolled at Hardin-Simmons before moving on to the University of Texas and the University of Southern California. His big roles came with Davy Crockett in the Disney mini-series of the same name and also Daniel Boone for the NBC TV series.
Blocker also appeared in many small roles in movies and television before landing the huge role of Hoss Cartwright in NBC's Bonanza. A role he played until his sudden death in 1972. Bonanza was one of my absolute favorites. Plus it had one heck of an opening theme. Watch the opener to the show below including the introduction of Blocker himself.
College is an important time for many. Lives are launched. A lot of memories are made. Keep scrolling to go down memory lane with things from school that we all miss.
Memorable Things Adults Miss Most About Going to School
Here is a list of things that adults miss most about attending school.