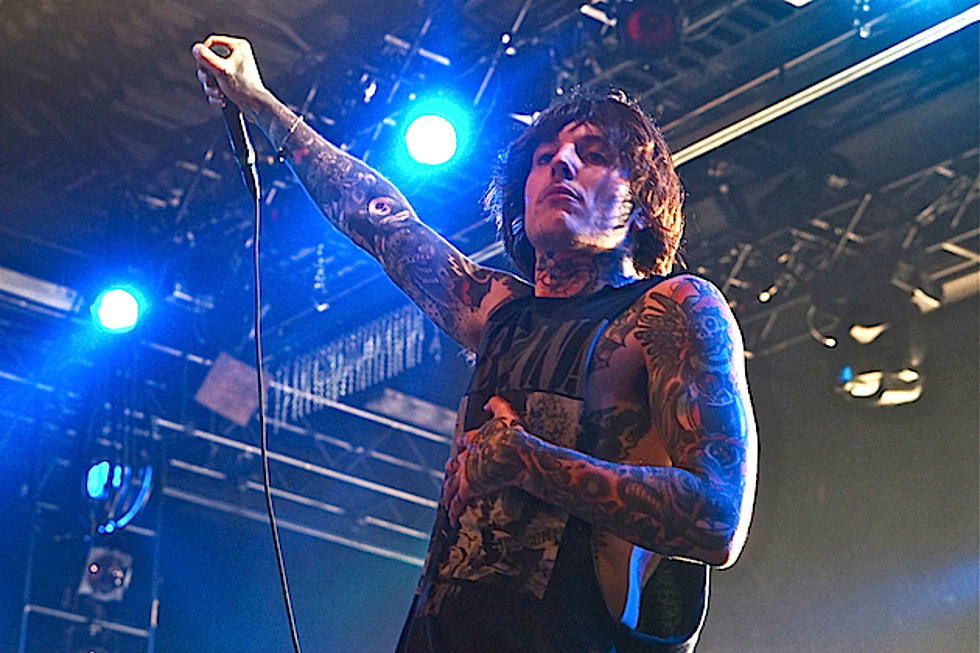 Bring Me The Horizon's Oli Sykes Unveils Elon Musk-Inspired Jacket
Spencer Kaufman, Loudwire
Bring Me the Horizon's Oli Sykes has released a new jacket through his Drop Dead clothing line. The "Simulation Jacket" has "We Feed the Simulation" written on the back, which is a nod to billionaire Elon Musk, who has claimed that humanity is living in simulation.
Musk, the brains behind Tesla, Space X and PayPal fully endorses the outerwear and took to Twitter to share a photo of the jacket captioning, "Bring Me the Horizon." Sykes responded to the tweet writing: "Hope you like you @DropDeadUK jacket, you inspired it."
The connection between the two likely comes from Musk's girlfriend, Grimes, who is featured on Bring Me's new album, Amo. Due to Musk's high-profile nature, the correlation is certainly notable.
Amo is due out Jan. 11, 2019. Sykes says it is "a love album that explores every aspect of that most powerful emotion. It deals with the bad and the ugly, and as a result we've created an album that's more experimental, more varied, weird and wonderful than anything we've done before." Fans can pre-order the effort here. The band is on tour in Europe now, check all their tour dates at this location.
Bring Me the Horizon Albums Ranked
Bring Me the Horizon Play 'Wikipedia: Fact or Fiction?'