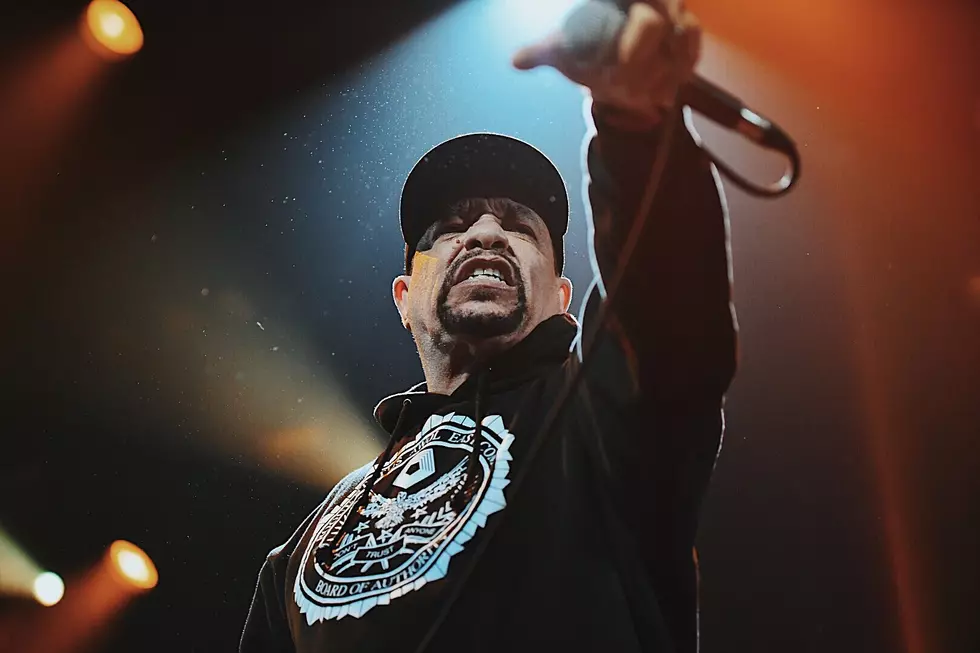 Body Count Dish Out Brutal New Song 'Carnivore'
Grizzlee Martin, Loudwire
It's been no secret that Body Count have long intended on releasing a new record titled Carnivore and now the title track to the forthcoming album has been released and it's a juggernaut.
"Carnivore" is a three-minute beatdown of heart-palpitating chugs and squawking dissonance, opening with a doomy sequence and fading sirens in the background. Unlike the material on Body Count's last record, Bloodlust, the band strays from specifics of real-world political and societal issues, going aggro on this predator vs. prey track. The best part? That has to be the monstrous dinosaur roars that answer the call of Ice-T shouting the song's title.
The thick, brick-laying guitar tones are what make "Carnivore" such a punishing listen and the band has producer Will Putney, who was also at the helm of 2014's Manslaughter and 2017's Bloodlust, to thank for that.
Listen to "Carnivore" below and look for the album to be released on March 6 through Century Media.
"Chris Barnes told me he would kill me if he doesn't get on this next album because I worked with Six Feet Under," said the frontman. "People like Chris Barnes; I don't want to get him mad, because I know he might dissect me or some shit, so we're gonna get some death metal on there from original Cannibal Corpse."
Body Count, Carnivore Album Art
The 50 Best Metal Albums of 2019