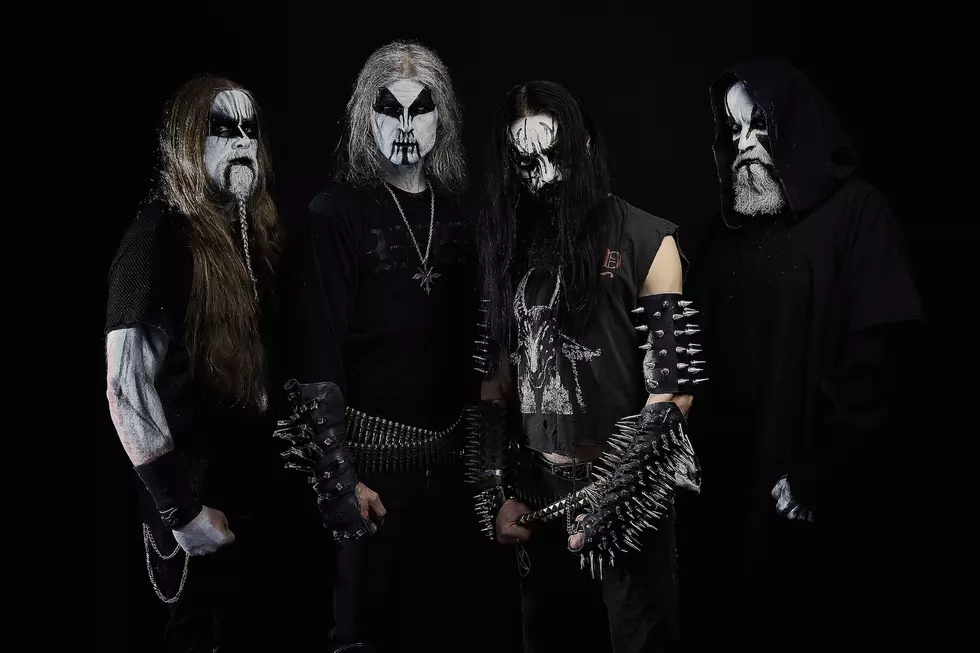 1349 Return With 'The Infernal Pathway' Album, Debut New Song
Dmitry Valberg
1349 will unfurl another pestilential slab of black metal this fall with the release of The Infernal Pathway, their seventh studio album. The 10-track offering arrives Oct. 18 on Season of Mist and you can hear the new song "Enter Cold Void Dreaming" below.
A contorted mass of stuttered blast beats and black-thrashing riffs, "Enter Cold Void Dreaming" continues in the similar vein of 2014's Massive Cauldron of Chaos. 1349 always display a willingness for certain experimentation and we'll see if that plays out as more music becomes available.
Preceding the album announcement was the release of two new songs, "Dodskamp" and "Through Eyes of Stone," and it has been confirmed that they will both be among the 11 new song on The Infernal Pathway.
Pre-order your copy of The Infernal Pathway here and view the album art and track listing beneath the video for "Enter Cold Void Dreaming." The album was recorded at Amper Tone studios and Studio Nyhagen with engineer Jarrett Pritchard.
1349, "Enter Cold Void Dreaming"
1349, The Infernal Pathway Album Art + Track Listing
01. "Abyssos Antithesis" (5:30)
02. "Through Eyes of Stone" (3:24)
03. "Tunnel of Set VIII" (0:47)
04. "Enter Cold Void Dreaming" (3:59)
05. "Towers Upon Towers" (4:50)
06. "Tunnel of Set IX" (1:06)
07. "Deeper Still" (4:13)
08. "Striding the Chasm" (6:11)
09. "Dødskamp" (5:01) (album edit)
10. "Tunnel of Set X" (0:53)
11. "Stand Tall in Fire" (8:09)
See 1349 in 2019's Best Metal Songs... So Far