'Justice League' Will Not Involve Christopher Nolan, But the DC World Is Wide Open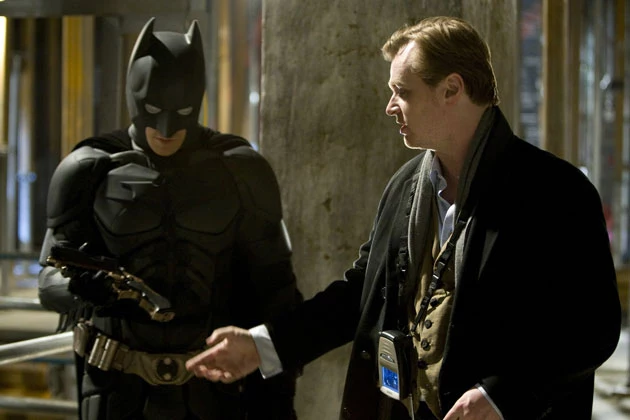 Poor 'Justice League.' It just can't catch a break. When news broke that Warner Bros. wanted their own version of Marvel's 'The Avengers' to hit the big screen, fans of the DC universe were in hysterics, but the project has been seesawing back and forth between "Yah, we will make it" and "Nah, it's dead." Now, the biggest report we've heard so far, referring of course to Christopher Nolan's attachment, has been debunked by WB themselves.
To refresh your memory — a report came out a while back claiming that Nolan, who directed and made the 'Dark Knight' Batman trilogy a hit, would be coming back to the DC world to produce the 'Justice League' movie, and that Christian Bale was being sought to reprise his role as the Caped Crusader. However, President of Warner Bros. Pictures Group Jeff Robinov spoke with EW for their latest issue, saying that these rumors are untrue. His exact words were, "No, no it's not."
Furthermore, Nolan's reps backed up that same statement, saying that Nolan is focusing all his efforts on his sci-fi flick 'Interstellar.' We also assume Bale won't be coming back as well. So, does this mean the 'Justice League' is disbanded? Not so fast.
EW also inquired whether 'Dark Knight' was meant to be a standalone trilogy, to which Robinov replied, "They do. Or they did. Where we go in the future is a whole other conversation." Though it's unclear exactly what he means, he also previously stated that "'Man of Steel' is definitely a first step. What Zack and Chris have done with ['Man of Steel'] is allow you to really introduce other characters into the same world."
Does this mean we'll be seeing more DC heroes entering in the newly crafted Superman universe? Maybe even some connection with the 'Dark Knight'? Or more standalone DC superhero movies? "I would love to tell you yes or no," said 'Man of Steel'/'Dark Knight' writer David Goyer in a statement, "but I think it's going to be more exciting for people to keep a beady eye out and find what they can find."

Source:
'Justice League' Will Not Involve Christopher Nolan, But the DC World Is Wide Open